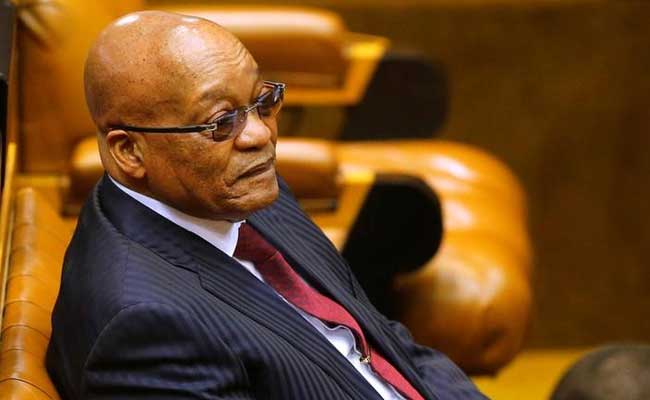 Johannesburg, South Africa:
The new head of South Africa's anti-corruption watchdog has filed a criminal complaint against her predecessor for leaking an interview she conducted while probing corruption allegations against President Jacob Zuma, according to media reports.
The current public protector Busisiwe Mkhwebane has laid a charge against Thuli Madonsela for allegedly breaking the law as she probed Zuma's links to an influential business family after the president complained, the Sunday Times paper reported.
Madonsela has said she released the recording of an interview she conducted with Zuma after he accused her of not giving him the opportunity to respond to her allegations.
"A case has been opened... because there is an investigation that needs to happen (into) whether the leakage happened in violation of the law," the paper quoted Mkhwebane as saying.
The watchdog's office did not respond to AFP calls on Sunday.
Madonsela's report released earlier this month just before she stepped down made allegations over Zuma's relationship with the Guptas, an Indian business family accused of wielding undue political influence. It also ordered a judicial inquiry into the allegations.
Zuma has said he would launch a court challenge against the report as well as to oppose a judicial inquiry.
The report alleged that Zuma ensured the Gupta family won huge contracts on favourable terms with state companies and that they were able to choose cabinet ministers.
In power since 2009, Zuma has been engulfed by graft scandals and several humiliating court rulings.
Increasing numbers of anti-apartheid veterans, activists of the ruling African National Congress (ANC), trade unions, civil groups and business leaders have called for Zuma to resign in recent months.
Another Sunday paper, the City Press, reported that during a weekend meeting of ANC figures, the Tourism Minister Derek Hanekom had tabled a motion calling for Zuma to step down.
The party could not be reached for comment.
Zuma does still command loyalty among ANC lawmakers and many party members.
On Saturday Zuma is due to appear before the party's integrity committee, which was formed in 2013 to protect the ANC's image from allegations of misconduct.Johannesburg, South Africa
(This story has not been edited by NDTV staff and is auto-generated from a syndicated feed.)