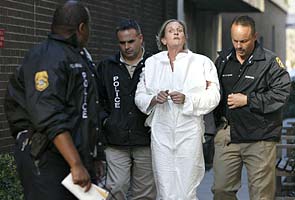 Tampa, Florida:
A Florida woman accused of killing her teenage daughter and son has been released from a hospital and is back in jail.
The Hillsborough County Sheriff's Office says Julie Powers Schenecker was taken to jail late Sunday morning. She was being treated for an unknown medical condition that existed before her arrest Friday.
Authorities say Schenecker shot her son twice in the head in the family car because he was talking back as she drove him to soccer practice. They say Schenecker then drove to their upscale home and shot her daughter in the face inside the home.
It's unclear when she will make her first appearance before a judge.
Schenecker's husband is an Army officer who was working overseas when the shootings happened.