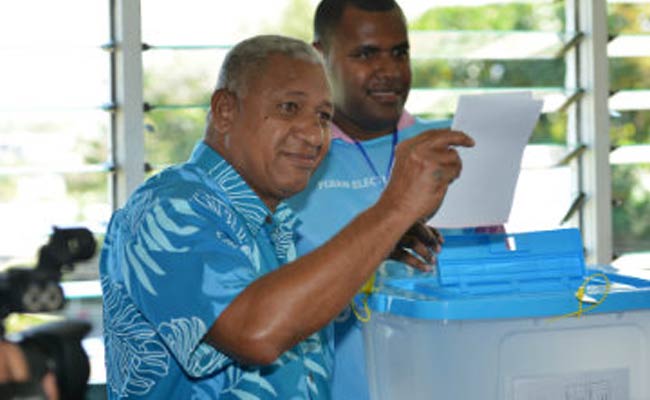 Suva, Fiji:
Fiji has said it was delaying plans to create a new national flag amid intense public interest in designing one that does not feature Britain's Union Jack.
The Pacific nation originally planned to unveil the new flag on October 11, the 45th anniversary of its independence from Britain.
But Prime Minister Voreqe Bainimarama said the public did not begin to properly debate the issue until earlier this month, when 23 preliminary designs were released.
"(People) want more time to consider what form the new flag should take and are seeking more choices than are being offered by the existing 23 designs," he said.
"By extending the deadline, there is now ample opportunity for Fijians of all ages and backgrounds to further contribute and consider what symbols most appropriately represent our wonderful nation."
Bainimarama said design consultations would now end on December 31 and parliament would select a new flag in 2016, but did not give a precise date on when he wanted to unfurl it.
Bainimarama scrapped the Queen's Birthday public holiday in 2012 and also removed Queen Elizabeth's head from the country's currency when he still ruled by military decree.
He said "The current exercise was a quest for a flag that represents who we are today, rather than our past".
New Zealand, which also has the Union Jack on its flag, will hold a binding referendum next year on whether to change it, with conservative Prime Minister John Key favouring a new design.