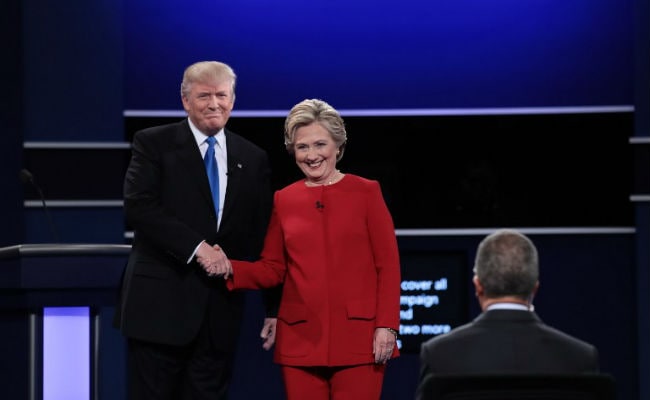 Havana, Cuba:
Former Cuban president Fidel Castro is keeping an eye on the US presidential race, saying that Democrat Hillary Clinton "discredited" Republican rival Donald Trump in their first debate two weeks ago.
"The first debate two weeks ago caused a stir. Mr Trump, who presents himself as having expert ability, was left discredited as much as Barack (President Obama) is in his policies," wrote Fidel Castro, the father of the Cuban revolution who turned over the presidency to his brother Raul Castro a decade ago.
The ex-president's article appeared hours before Clinton and Trump hold their second debate Sunday, less than a month away from the US election on November 8.
In their first debate, on September 26, the media and analysts mainly agreed that Clinton had won.
Their second showdown comes as Trump's White House campaign and the Republican Party as a whole were thrown in disarray over the release of videotaped lewd boasts about groping women he made in 2005.
Cuban authorities, who in 2014 began a historic diplomatic thaw with Cold War-era enemy the United States, have until now given no indication of their preference for a successor to Democrat Obama.
But Fidel Castro's article was seen as a signal on Havana's leanings.
Clinton is openly campaigning on a continuation of the Obama warming policies with neighboring Cuba, which resulted in the restoration of diplomatic relations in 2015 after more than a half century of chilly ties.
Trump appears to favor a more restrained approach to the Cuban government.
A highly influential voice in the Caribbean island nation, Fidel Castro, 90, never has questioned the diplomatic strategy of his brother, who repeatedly notes his wariness toward Washington and Obama, who nevertheless was key in moving the diplomatic thawing forward.