Highlights
3 killed in a blast at an Eid prayer gathering in Kishoreganj
One attacker killed and three captured alive by security forces
Attackers first threw a bomb at cops, then attacked them with machetes
Dhaka:
Three terrorists were arrested, one of them injured, for this morning attacks near a mass Eid prayer gathering in Kishoreganj in Bangladesh, in which two policeman and a woman were killed and 13 people were wounded.One attacker had been shot dead.
Bangladesh's second terror attack in a week took place 140 km from capital Dhaka, where seven terrorists stormed a popular cafe last Friday, killing 22 people.
A group of terrorists reportedly attacked one of the policemen with a knife and threw homemade bombs at a school a kilometer from a prayer ground, where at least 2 lakh people were gathered for Eid prayers. The terrorists were believed to be hiding in the school.
"They threw a bomb at a police checkpost. A constable was killed in the explosion. One attacker was killed and another was arrested," Mahbubur Rahman, a police officer in the district control room, was reported as saying by news agency AFP.
Tofazzal Hosain, the district's deputy police chief, told AFP that several people had taken part in the attack and some had been armed with machetes - a hallmark of recent attacks in Bangladesh.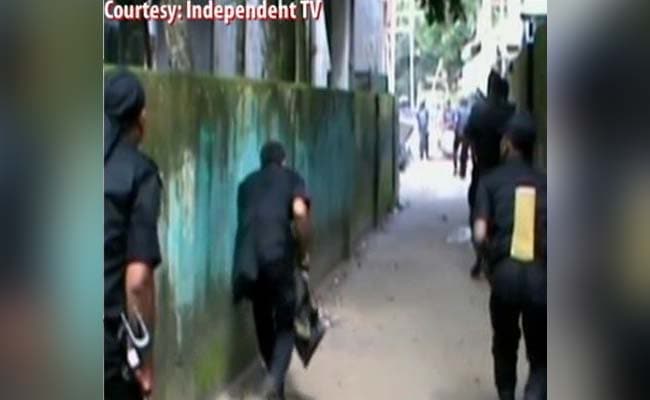 "They first threw a small bomb targeting police and then attacked them with machetes. Police retaliated by returning gunfire," Mr Hosain said.
Some reports suggest that the attack was targeted at the imam or chief cleric of Kishoreganj, who is known for his liberal views. He had reportedly started a signature campaign to condemn terrorism in the name of Islam.
'How can people attack those who have been doing namaz?' asked Prime Minister Sheikh Hasina.
Last weekend, 20 people, including 18 foreigners, were hacked to death at the Dhaka cafe.
Bangladesh has faced a growing wave of attacks since the turn of the year, many of which have been claimed by the ISIS or an offshoot of the Al Qaeda network.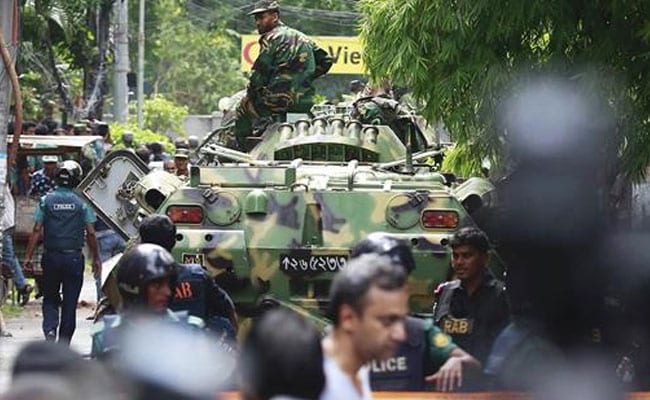 Yesterday, the terror group ISIS had issued a chilling video threatening more attacks, saying: "What you witnessed in Bangladesh was a glimpse. This will repeat, repeat and repeat until you lose and we win and the sharia is established throughout the world."
The Bangladesh government has denied that international jihadist networks have gained a foothold in the country. It said the Dhaka attack was carried out by the members of a local banned Islamist group.