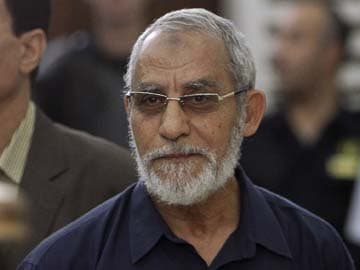 Cairo:
An Egyptian court sentenced Muslim Brotherhood leader Mohamed Badie to life in prison on Saturday, Egypt's ON TV said, for inciting the violence that erupted after the army deposed Islamist President Mohamed Mursi last year.
Badie, convicted along with some 36 other Brotherhood leaders and supporters for the same crime, is facing the death sentence in two separate cases.
The court also upheld death sentences for 10 other Brotherhood supporters.
© Thomson Reuters 2014