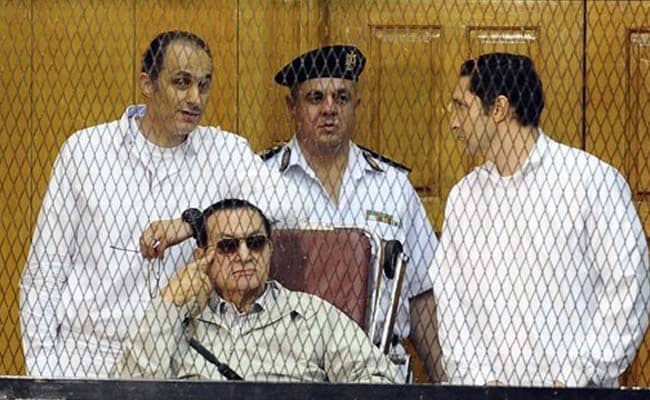 Cairo:
The retrial of ousted Egyptian president Hosni Mubarak and his two sons on charges of corruption will open on April 4, a judicial official said today.
In January, the Court of Cassation overturned Mubarak's conviction on corruption charges and ordered that he and his sons Alaa and Gamal be tried again.
A lower court had sentenced Mubarak to three years and his sons to four years for allegedly embezzling 16 million dollars (14 million euros) earmarked for the maintenance of presidential palaces.
Alaa and Gamal - symbols of corruption during their father's three-decade rule - were released in January after they served the maximum pretrial detention period pending their retrial.
But Mubarak, whose lawyer said he too has served his maximum pretrial detention, is still held in a military hospital.
In November, a criminal court dropped murder charges against Mubarak, 86, and also acquitted seven of his top security chiefs, including feared former interior minister Habib Al-Adly, in a case involving the killing of protesters during the 2011 revolt that ousted the ex-strongman.
Prosecutors have appealed against the verdict and the Court of Cassation is still to decide on it.