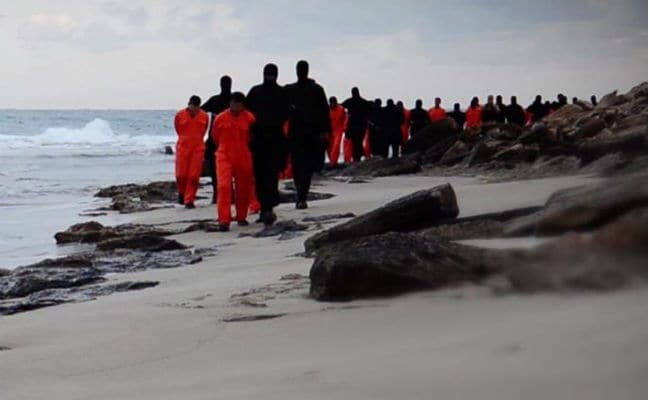 Cairo:
Egypt's military said in a statement on state television it had carried out an air strike against Islamic State targets in Libya at dawn on Monday, a day after the group released a video appearing to show the beheading of 21 Egyptians there. (Islamic State Video Shows Beheadings of 21 Egyptian Christians)

The attack focused on Islamic State camps, training sites and weapons storage areas in Libya, where Islamist militants have thrived amid chaos.


President Abdel Fattah al-Sisi has repeatedly said militants based in Libya pose a serious security threat to Egypt, a strategic U.S. ally that is fighting insurgents in the Sinai who have pledged allegiance to Islamic State.
The 21 Egyptian Christians, who had gone to Libya in search of jobs, were marched to a beach, forced to kneel and then beheaded, the video showed.
© Thomson Reuters 2015