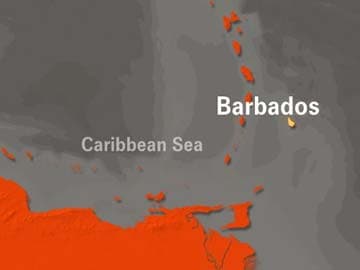 Washington:
A magnitude 6.5 earthquake struck Tuesday in the Caribbean near the island of Barbados, the US Geological Survey said.
The quake hit at 0927 GMT about 170 kilometers (106 miles) north-northeast of the town of Bathsheba on Barbados, the USGS said.
It struck at a depth of 16.9 kilometers (10.5 miles).
There were no immediate reports of damage or injuries.
The Daily Nation newspaper said people called radio stations to report the quake.
According to Barbados Today, residents in parts of the island were "literally shaken out of their sleep."
The quake was also felt in Guadeloupe and Martinique, where some homes lost power for several minutes.