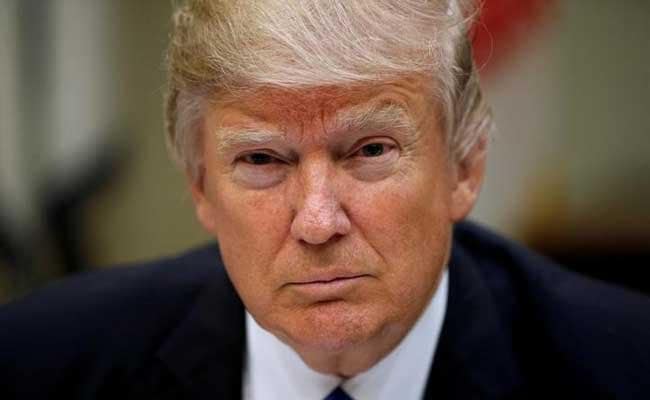 Washington:
US President Donald Trump on Friday lost another nominee he had put forward to be his Army secretary, after lawmakers said the pick was unfit because of his past stances against transsexuals, Muslims and Latinos.
Mark Green, Republican senator for Tennessee, said in a statement to NBC News he was withdrawing due to "false and misleading attacks against me."
"My life of public service and my Christian beliefs have been mischaracterized and attacked by a few on the other side of the aisle for political gain," he charged.
Green was Trump's second choice for the post of Army secretary after his first, Vincent Viola, a billionaire, withdrew in February, saying he couldn't overcome conflict-of-interest objections because of certain financial interests.
Chuck Schumer, head of the Democrats in the US Senate, said Green "should not have been nominated in the first place."
He cited Green's record of supporting a law "to make it easier for businesses to discriminate against the LGBTQ community," for opposing gay marriage, and for believing "being transgender is a 'disease'."
Green also "supports constricting access to legal contraception and makes deeply troubling comments about Muslims," and was thus "the wrong choice to lead America's Army," Schumer said in a statement.
Trump, while putting former or current generals in key posts in his administration, has had a hard time in filling politically appointed positions at the Pentagon.
The posts of secretaries of the Navy and the Air Force remain vacant. A number of other senior offices are not yet officially set to be filled.
The Defense Department says several factors are slowing the process down, including notably an extreme political polarization in Congress between unbending Democrats and Republicans.
Strict financial ethics rules are also problematic for candidates.
And then there are internal party conflicts, for instance Trump's refusal to put forward any Republican who derided him or his ultimately successful run at the White House.
(Except for the headline, this story has not been edited by NDTV staff and is published from a syndicated feed.)