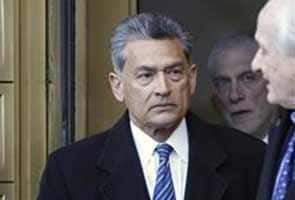 New York:
McKinsey and Company has been one of the most admired and envied franchises in the world of management consulting for a long time. The most prestigious, most expensive, and most secretive consulting firm in the world inspires strong reactions in people. While some believe it brings unmatched intellectual power to solving complicated organisational problems, others view the firm as over-rated and its consultants as unaware of ground realities, better at networking with boardroom bosses than at solving business problems.
One factor behind McKinsey's success - acknowledged by admirers and detractors alike - is the tight link it forges with its alumni. Whether alumni leave out of choice, or because McKinsey urges them to, it maintains excellent relationships - placing them in coveted positions with clients, hosting regular parties and alumni retreats, and maintaining an invaluable alumni database which firm alumni can access for the rest of their lives.
McKinsey's alumni include Louis Gerstner, former CEO of IBM, James Gorman, CEO of Morgan Stanley, William Hague, Foreign Secretary of Britain, Bobby Jindal, Governor of Louisiana, and Chelsea Clinton.
So, it was truly surprising that a firm that prides itself on these relationships chose to cut itself off from former Managing Director Rajat Gupta last year, when he was accused of insider trading in the Raj Rajaratnam case, solely on the strength of an accusation and before Mr Gupta had stood trial.
Although Mr Gupta had retired from McKinsey at the time the alleged offences occurred, as a man who led the firm for decades, he was one of its global faces, and especially important to its image in India.
While McKinsey declined to speak with NDTV for this story, sources tell us that the firm dropped Mr Gupta from its alumni database, and called clients worldwide to say that they would have nothing to do with him going forward.
Atul Kanagat, a former senior partner at McKinsey and Co expressed shock and disappointment at his firm's behaviour. "I think they have violated their own values by actually jumping out and being so public about distancing themselves. What I believe what Marvin Bower would have done is to take the high ground. To say that there is an accusation, which is made, we will look into it, the government will look into it & we will deal with whatever comes out at the other end. What they did very cynically in my view is they went on the warpath especially in India proactively calling tens of client people and government people to put distance between themselves and Rajat. I think it was malicious" Mr. Bower was the legendary head of McKinsey and Company from the 1930s to the 1960s, and one of the founding fathers of management consulting.
Sources close to the McKinsey leadership say the firm's decision to cut relations was not due to the legal case but because some of Rajat Gupta's behaviour over the past two years was inconsistent with the values and the professional standards of the firm.
McKinsey's anger at its former Managing Director probably stems from the fact that if Mr Gupta knew that Anil Kumar, a senior partner at the firm, was passing client information to Rajaratnam in return for money, he did nothing to alert the firm's leadership.
On the Raj Rajaratnam wiretaps, Rajat Gupta and Mr Rajaratnam are heard conversing about Anil Kumar.
Raj Rajaratnam: You know, I've been paying him a million dollars a year, offshore, cash......
Rajat Gupta: Yeah, he should say thank you....."
However, those sympathetic to Mr Gupta claim that this was an isolated remark in the context of a much larger conversation, and that it is not clear that the payment was in exchange for any sort of service. Indeed, the tape does not mention any sort of quid pro quo.
In any case, they argue, the firm should have given Rajat Gupta a chance to explain himself, given his three decades of service, which included building McKinsey's global presence.
In fact, Mr Kanagat, an old and close friend of Mr Gupta, says there is a view that some of the Indian partners at McKinsey were quite keen to use this opportunity to be rid of Mr Gupta's long shadow.
"There were ulterior motives & it had politics involved & internal McKinsey politics as well. See Rajat was India. So as long as Rajat is a guy on the Indian scene, the rest of the Indian partners will always live in the shadow and that's not very comfortable" he explains.
McKinsey's website is littered with the phrase "fact-based analysis," and the firm prides itself on being able to look dispassionately at the facts of a situation when advising clients, rather than succumb to biases that can cloud the judgment of industry and company insiders. And if Mr Gupta is acquitted in the next few weeks, it may find it difficult to explain to its former leader, his supporters among its alumni, and quite possibly many of its present employees, why it hastily abandoned him in his hour of need rather than giving him a chance to explain himself or allowing for the trial to play out.
Mr Gupta, as one would expect, is hurt says a childhood friend Anil Sood. "He as you would expect is hurt. He is disappointed. If you look at it from a perspective of McKinsey, I can see that they made a choice between standing behind somebody who gave them 30 years of his life and took McKinsey to the heights that it is at today and being conscious of their own business avoiding any risks of being seen as connected to Rajat. Would he have liked to see it differently? Yes he would have."