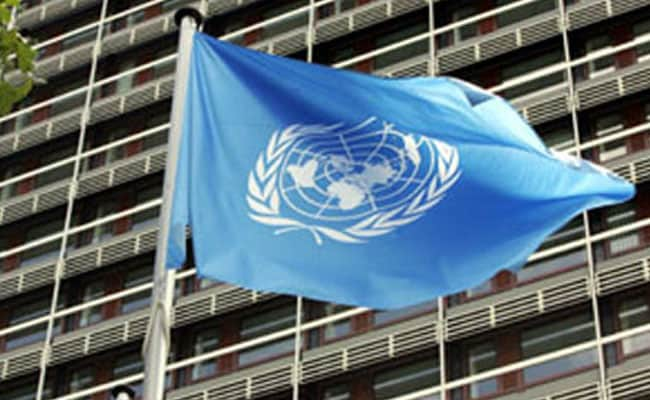 JOHANNESBURG:
Around $1 trillion of debt owed by developing countries would be cancelled under a global deal proposed by the United Nations Conference on Trade and Development (UNCTAD) on Thursday to help them overcome the impact of the coronavirus pandemic.
The world's developing economies, which were already struggling with a rapidly growing debt burden, must now confront a record global downturn, plummeting prices for their oil and commodities exports and weakening local currencies.
At the same time, they need to spend more money on healthcare and to protect their economies. Some 64 low-income countries currently spend more on debt service than their health systems, according to UNCTAD.
"This is a world where defaults by developing nations on their debt is inevitable," Richard Kozul-Wright, director of UNCTAD's Division on Globalisation and Development Strategies, said during a video conference with journalists.
In a report calling for a plan to relieve developing countries' debt burden, UNCTAD estimated their liquidity and financing requirements due to the pandemic amount to at least $2.5 trillion.
High-income developing countries have debt service obligations of between $2 to $2.3 trillion in 2020 and 2021 alone, while middle and low-income countries have debt service obligations of $700 billion to $1.1 trillion.
Having poured some $8 trillion into stimulus for their own economies, the Group of 20 wealthy nations (G20) last week agreed to suspend the bilateral debt service payments by the world's poorest countries until the end of the year.
"It's kicking the can down the road," Kozul-Wright said. "You extend the problem and you pretend it's going to go away in two or three years time if growth picks up in the world economy. We don't think this is credible."
UNCTAD calculated the G20's debt moratorium would cover $20 billion of public debt to official bilateral creditors. An additional $8 billion would be included if all private creditors joined the initiative, and a further $12 billion if all multilateral creditors did as well.
'GLOBAL DEBT DEAL'
That has little impact on the developing world's overall debt burden, the agency said, and the money would need to be paid back with interest at the end of the suspension.
Instead, it called for a "Global Debt Deal" that would grant initial one-year debt standstills on request, which could be extended after a review and would include a stay on all creditor enforcement actions.
Debt relief and restructuring programmes would follow to ensure long-term debt sustainability, a process that would require significant debt cancellation.
Using as a benchmark the case of post-war Germany, which saw about half its debt cancelled, UNCTAD calculated the figure for developing economies would be around $1 trillion.
An independent debt authority would oversee the process rather than the International Monetary Fund and World Bank, which are among poor countries' leading creditors and therefore not impartial, according to UNCTAD.
Kozul-Wright said it was in the interest of wealthy nations to support a plan allowing developing countries to concentrate their resources on fighting the new coronavirus rather than their external debt.
"This is not a charity exercise," he said. "The health pandemic will eventually hit much of the south. If that happens there will be a blowback in terms of health to countries that thought they had somehow conquered this virus. That's almost inevitable."
World
Coronavirus has spread to 200 countries. The total confirmed cases worldwide are 67,69,11,678 and 68,83,058 have died; 62,55,70,601 are active cases and 4,44,58,019 have recovered as on June 9, 2023 at 9:06 am.
India
In India, there are 4,49,92,462 confirmed cases including 5,31,888 deaths. The number of active cases is 2,555 and 4,44,58,019 have recovered as on June 9, 2023 at 8:00 am.
State & District Details
State
Cases
Active
Recovered
Deaths

8169463 35

157

8020753 47

148553

Sri Potti Sriramulu Nell*

296

2340672 1

2 1

2325937

14733

4088501 17

79

4048066 24

40356

263237 7

52

259171 7

4014

3610532 1

23

3572429 6

38080

6906639 42

1368

6833337 66

71934

1187665 1

25

1173451 7

14189

Jayashankar Bhupalapally

9

844293 3

29

840153 13

4111

1348161 6

107

1338839 19

9215

1056344

5

1045553 1

10786

1291330 3

28

1280223 4

11079

1326433 2

17 1

1316681 1

9735

1078857 3

41 2

1068062 1

10754

2145342 3

110

2121528 18

23704 2

2040724 10

29 6

2014033 4

26662

746138

19

738084

8035

44838 2

14 2

44324

500

855238 1

20

842904 9

12314

2125223 14

260

2103411 31

21552

North And Middle Andaman

1

10766

0

10637

129

177530 2

18

175531 5

1981

67037 1

2 1

66739

296

36029

1

35246

782

11592

0

11588

4

443823

2

438487

5334

108289

15

107333 4

941

29586

3

29352

231

481995

10

477193

4792

322778 8

36

318503 9

4239

Shahid Bhagat Singh Nagar (Nawanshahr)

99

792375 1

19

773018 6

19338

452527 1

9

444750 3

7768

139973

18

137806

2149

100685 1

3 1

99497

1185

96949

3

95318 5

1628

239483 4

31

238719 9

733

11415

0

11363

52
(Except for the headline, this story has not been edited by NDTV staff and is published from a syndicated feed.)