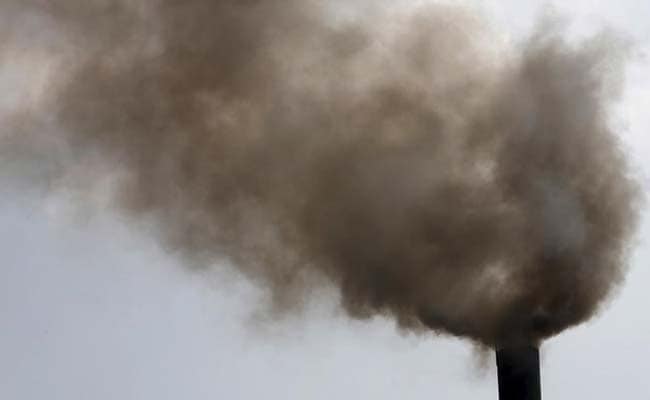 Oslo, Norway:
Plans by about 150 countries to curb greenhouse gas emissions will slow climate change this century and keep alive a goal of limiting a rise in temperatures to two degrees Celsius (3.6 Fahrenheit), the United Nations said today.
The national strategies would restrict a rise in world emissions to the equivalent of 56.7 billion tonnes of carbon dioxide a year by 2030 four billion less than expected without the extra action from 49.0 billion in 2010, it said.
If fully implemented, plans by nations led by China and the United States "begin to make a significant dent in the growth of greenhouse gas emissions", Christiana Figueres, head of the UN Climate Change Secretariat, said in a statement.
The plans, known as Intended Nationally Determined Contributions (INDCs), will be the building blocks for a UN deal expected at a summit in Paris from November 30 to December 11 to fight global warming in the years from 2020.
The report, reviewing INDCs submitted by an informal deadline of October 1, said the "global response to climate change keeps door open to 2 degree C temperature limit".
Figueres said the INDCs "have the capability of limiting the forecast temperature rise to around 2.7 degrees Celsius (4.9 Fahrenheit) by 2100, by no means enough but a lot lower than the estimated 4, 5 (7F, 9F) or more degrees of warming projected by many prior to the INDCs."
Almost 200 governments agreed in 2010 to limit warming to 2C above pre-industrial times, meaning Paris will have to agree ways to ratchet up action in coming years. Temperatures have already gained by about 0.9 degrees C (1.6F).
Today's report is the most authoritative attempt to sum up the impact of INDCs in slowing man-made global warming, blamed for threatening to bring more heatwaves, downpours, species extinctions, floods and rising sea levels.
Among other findings, it said the INDCs could "bring global average emissions per capita down by as much as 8 percent in 2025 and 9 percent by 2030" from 1990 levels because a rising world population would outstrip growth of emissions.
A group of European researchers, Climate Action Tracker, has said the INDCs imply a temperature rise of 2.7 degrees by 2100. Less optimistic about action after 2030, a US group of experts, Climate Interactive, projects 3.5C (6.3F).
Figueres' Secretariat did not formally project a likely temperature rise by 2100, because most INDCs only stretch to 2030.
© Thomson Reuters 2015