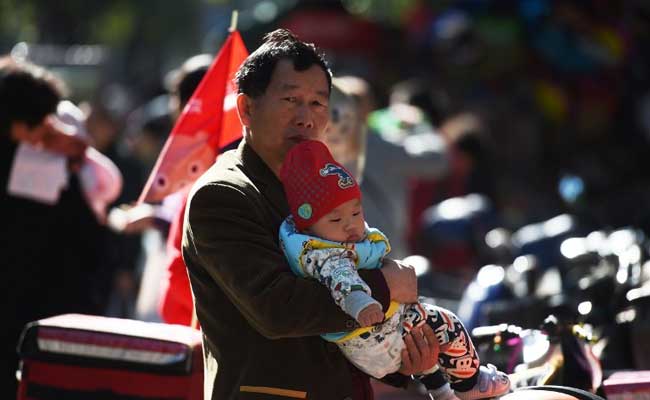 HONG KONG:
China ordered local family planning agencies to keep enforcing the country's one-child policy, undercutting one province's plans to start letting parents expand their families now, state media said.
The policy, which the ruling Communist Party abandoned Thursday after 36 years, would remain the law until legislators amend it this spring, the Beijing News reported Sunday, citing a statement by the National Health and Family Planning Commission. Until then, local authorities shouldn't "willfully" enact their own versions of the new two-child limit prescribed by party leaders, the health ministry said.
The statement came after a family planning official from the central province of Hunan told local media the two-child limit would take effect immediately. The party's Central Committee decided to allow all couples to have more children after the country's labor force shrank for the first time and previous efforts to encourage births fell short of its goal.
The changes are part of President Xi Jinping's blueprint to manage the economy's shift to slower, more balanced growth for the rest of the decade. The so-called five-year plan must be approved by the National People's Congress, which usually make few changes to proposals handed down by the ruling party.
The health ministry estimates that about 90 million families would qualify for the two-child policy, helping to raise the population to an estimated 1.45 billion by 2030, compared with 1.37 billion now.
Without the change, China's population is expected to start declining after 2025.
Preventing that contraction may prove difficult giving the rising costs of raising children and decades of discouraging larger families.
Fewer than 1.8 million of the 11 million couples eligible to have a second child under the previous policy relaxation in December 2013 applied for permission.
© 2015 Bloomberg L.P.