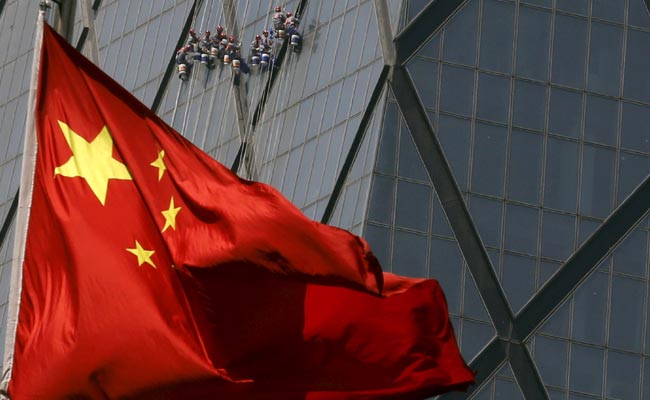 Beijing:
China's largely rubber-stamp parliament is considering tougher penalties for people who disrespect the national anthem or flag in public, including up to three years in jail, state news agency Xinhua said on Tuesday.
Xi Jinping has ushered in new legislation aimed at securing China from threats both within and outside its borders since taking over as president in 2013, as well as presiding over a sweeping crackdown on dissent and free speech.
China passed a new law in September mandating up to 15 days in police detention for those who mock the "March of the Volunteers" national anthem, a law that also covers the Chinese territories of Hong Kong and Macau.
Parliament is now looking at whether to amend China's Criminal Law to include criminal penalties for disrespect of the national anthem, including intentionally distorting the lyrics or tune, Xinhua said.
The tougher penalties also apply to desecration of the national flag, or emblem, including burning, defacing or trampling on it in public, the report said. That, too, had previously been punishable by up to 15 days' detention.
A draft amendment has been submitted for deliberation at a bi-monthly session of parliament's standing committee, which started on Monday.
"Violators in this regard may face punishments of up to three years of imprisonment, according to the draft," it said.
It was not clear when the amendment might be passed but it could be at the end of the week, when parliament's standing committee closes its current session.
The earlier national anthem law has fuelled concern in Hong Kong, whose residents have grown nervous over China's perceived encroachment of the city's autonomy following such events as the disappearance of booksellers who later emerged in mainland Chinese custody.
In 2015, Hong Kong football fans booed the Chinese anthem during a World Cup qualifier, prompting a fine for the territory's football association from world body FIFA.
In August, Shanghai police detained three men for having "hurt patriotic feelings" by dressing up as Japanese soldiers and posing for photographs outside a memorial to China's war with Japan, state media said.
© Thomson Reuters 2017
(Except for the headline, this story has not been edited by NDTV staff and is published from a syndicated feed.)