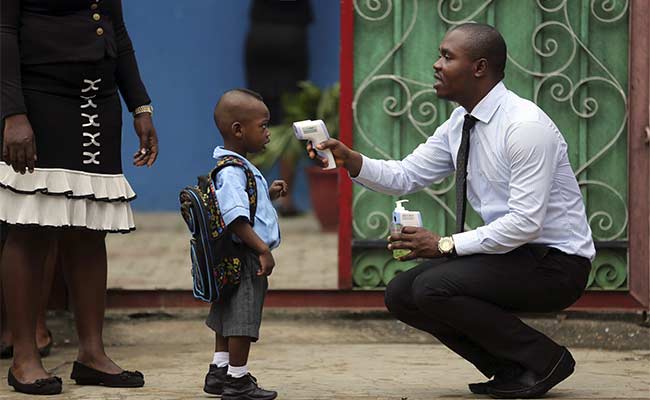 Dakar:
Thousands of children who have lost parents to the west African Ebola epidemic risk are being shunned by frightened and suspicious relatives, the UN children's fund said on Tuesday.
The outbreak has claimed more than 3,000 lives this year in Guinea, Liberia and Sierra Leone, and UNICEF estimates around 3,700 children have lost at least one parent -- with the number expected to double by mid-October.
"Ebola is turning a basic human reaction like comforting a sick child into a potential death sentence," Manuel Fontaine, UNICEF's regional director for west and central Africa said in a statement.
Bereaved children are usually taken in by a member of the extended family in west African society, but UNICEF says relatives in some communities are rejecting the offspring of Ebola victims because "the fear surrounding Ebola is becoming stronger than family ties".
Fontaine said thousands of children mourning dead parents and in urgent need of support felt "unwanted and even abandoned".
UNICEF announced that more than 2,500 Ebola survivors -- who are thought to have some immunity to the virus -- will be trained in Sierra Leone to provide care and support to quarantined children in treatment centres.
In Guinea, the agency and its partners plans provide about 60,000 vulnerable children and families in Ebola-affected communities with psychological support, it said.
UNICEF has appealed for $200 million to provide emergency care to children affected by the Ebola and their and their families, but says it has so far received only a quarter of its target.