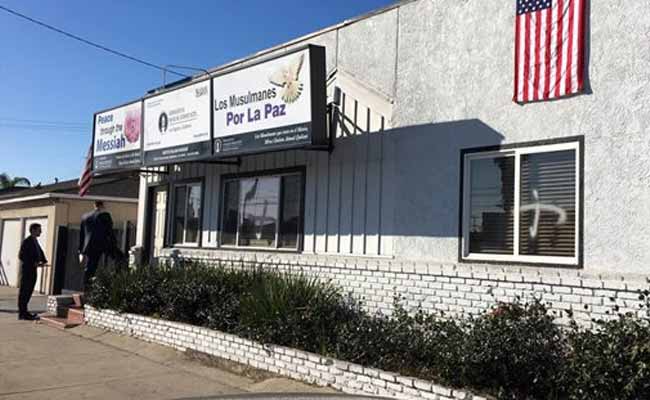 San Bernardino:
A 40-year-old Southern California man accused of pulling a knife and threatening a Muslim woman at a car wash in the city of Chino Hills was charged today with a hate crime, authorities said, in one of several anti-Muslim incidents under investigation in the region.
Daniel Senteno, who was arrested on Thursday in Chino Hills, has been charged with misdemeanor brandishing of a deadly weapon, with an allegation that he did it for the purpose of intimidating and interfering with the victim's constitutional rights, San Bernardino County prosecutors told the Riverside Press-Enterprise.
Senteno was held in lieu of $75,000 bail and is scheduled to be arraigned today. It wasn't immediately known if he has a lawyer.
The incident and other recent vandalism and attacks against mosques and Muslims in California come after a couple who federal officials say were inspired by Islamist extremists killed 14 people at a holiday luncheon in San Bernardino on December 2.
Vandals spray-painted graffiti about Jesus at two mosques in Hawthorne and left a device that looked like a hand grenade in one of the driveways, leading police to investigate both incidents as hate crimes.
In Palm Springs, a fire that authorities said was intentionally set damaged a mosque Friday. They arrested a 23-year-old man in connection with the fire and booked him on suspicion of commission of a hate crime, arson, maliciously setting a fire and burglary.