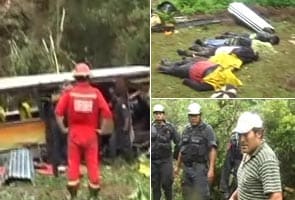 Jivia, Peru:
At least 17 people died and another 20 were injured when a passenger bus plunged 200 metres down a cliff near Jivia, in Huanuco province, Peru, local authorities reported.
The accident happened on Thursday morning when the bus driver tried to avoid another vehicle travelling in the opposite direction.
Local media reported the surviving injured passengers were taken to a local hospital.
Only two bodies have so far been identified.