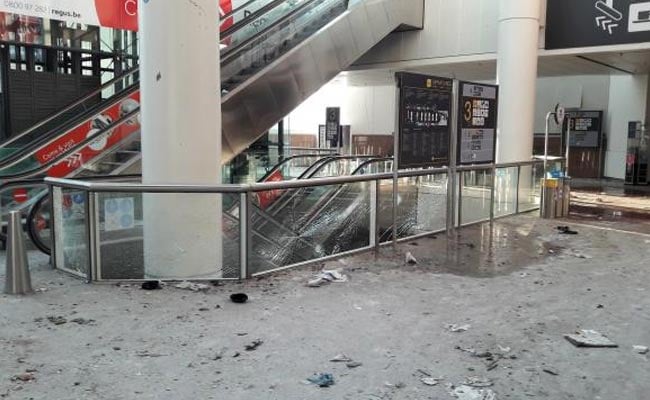 Brussels:
Brussels airport will fully re-open in June, its chief executive said, after suffering extensive damage when two suicide bombers blew themselves up in the departures hall last month killing 16.
"We will be 100 per cent operational again in June," Brussels airport chief executive Arnaud Feist told Belgian newspaper Le Soir published on Saturday.
"But it will be a basic service, the facilities will not be fully renovated. We will... reflect on the terminal's future and therefore probably won't restore it identically.
"Starting in May we are going to open 100 check-in counters in the part of the departures hall that was least damaged, which will permit us to increase our capacity to 70 per cent and give us more flexibility."
The damage from the double blasts on March 22 was severe, with pictures from the scene showing the building's shattered glass-fronted facade, collapsed ceilings and destroyed check-in desks.
The airport was completely closed to passengers for 12 days following the attack.
The airport was only able to reopen partially thanks to two large white tents that served as temporary check-in facilities, initially allowing 20 per cent of flights to operate as normal.
Security inside the tents was tight with passengers required to walk through metal detectors and have their bags screened before checking in and being allowed to enter the main building.
Brussels airport, which claims to contribute some three billion euros ($3.4 billion) annually to the Belgian economy, has not released any figures on the economic impact of the shutdown. But Brussels Airlines, the national flag carrier, said it was losing five million euros daily following the blasts.
"We have nearly 20,000 passengers departing each day, instead of the normal 40,000," said Feist.
As well as the airport blasts, the Brussels metro was also attacked. A total of 32 people were killed in the coordinated attacks.