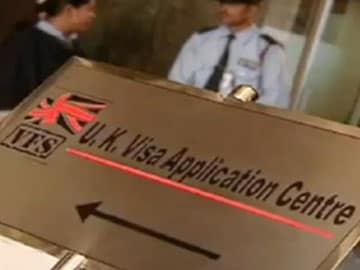 London:
Visas to settle down in Britain could be auctioned to some of the wealthiest bidders under new proposals being considered by the UK government.
Under the proposal, overseas millionaires will be invited to bid for a limited proportion of investor or Tier 1 UK visas that allow holders and their families to live indefinitely in Britain.
The proposals have been put forward by the UK's Migration Advisory Committee (MAC) in response to concerns that the existing investor visa route fails to benefit the UK.
Indians have ranked fifth on the scale of such investor visas since 2008.
The majority have gone to Russian or Chinese nationals - 433 and 419 respectively - followed by US citizens 93, Egyptians 46, Indian 44, Kazakhstanis 41, Iranians 38, Pakistanis 38, Australians 36 and Canadians 36, out of a total of 1,647.
The cost has remained unchanged since the scheme was introduced in 1994 and the MAC has now recommended doubling the minimum investment to 2 million pounds and auctioning slots with a reserve price of 2.5 million pounds.
The changes recommended in its report released here today would apply to settlement rights only and not citizenship.
It would be the first scheme of its kind anywhere in the world, but the decision on whether to implement it rests with UK home secretary Theresa May.
"Some people say 'isn't it awful to sell off visas? Well, it is better than giving them away, which is what we are doing now," said MAC chairman Professor David Metcalf.
"The Brits get very little out of this at the moment. The migrants get a huge amount," he added.
The existing Tier 1 route allows rich individuals accelerate the process of being allowed to settle in the UK between two and five years depending on how much is invested.
Applications have been running at about 600 a year to apply under this route, which allows applicants to be able to circumvent the usual criteria of having a reasonable command of the English language or a job in the UK.
A total of 560 overseas millionaires applied for investor visas in the 12 months to last September and 50 of them were turned down.
Immigration lawyers have attacked the idea of auctioning off UK visas with some warning against creating an "eBay culture" which will leave a bad taste with the British public.