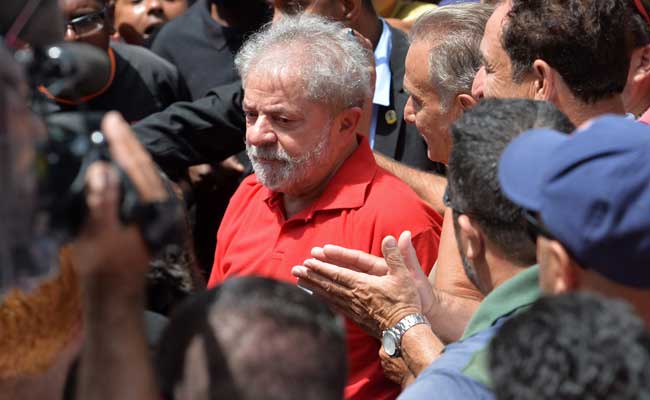 Rio de Janeiro:
Police on Friday recommended corruption charges against Brazil's ex-president Luiz Inacio Lula da Silva as part of a probe into a huge embezzlement scheme at state oil company Petrobras.
The recommendation, which must now be considered by prosecutors before becoming formal charges, was made in a filing seen by AFP. A judge would still have to decide whether to accept the charges.
The development comes as Lula's successor and protege Dilma Rousseff fights an impeachment trial in the Senate.
Lula, who founded the Workers' Party and was president between 2003-2010 before helping Rousseff get elected, and his wife face corruption and money laundering charges.
The case is based on Lula's alleged ownership of a seaside apartment and a country house. Police say that the apartment underwent extensive renovations paid for by a construction company, OAS, involved in the mammoth embezzlement scheme at Petrobras in which companies paid bribes to win contracts.
Lula was planning to go to the capital Brasilia on Monday to support Rousseff when she appears before the Senate ahead of a vote on whether to remove her from office.
(This story has not been edited by NDTV staff and is auto-generated from a syndicated feed.)