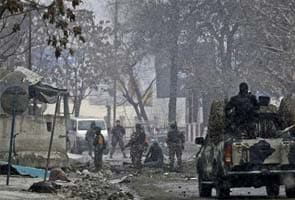 Kabul:
A bomb killed five young children and a woman when it exploded after being made at the home of a Taliban commander in eastern Afghanistan, a government official said on Friday.
The device detonated on Thursday while children were playing with it after the Taliban commander, identified only as Abdullah, left the house, a spokesman for the local government in Paktika province said.
"Yesterday morning a Taliban commander, Abdullah, was making a bomb in his home to plant along the road and kill Afghan forces," spokesman Mokhlis Afghan told AFP.
"After a while, Abdullah left home, and the children came and played with the mine, and it detonated inside the house."
He said a woman and five children, aged three to seven, were killed.
Roadside bombs are the weapon of choice for Taliban insurgents fighting against Afghan government troops and their NATO military allies.
But civilians and children are also often killed and wounded by the attacks.
According to the United Nations, civilian deaths rose by 24 percent in the first half of 2013.
It registered 2,499 civilian casualties between January and June, attributing 74 percent to anti-government forces and nine percent to pro-government forces.
Children accounted for 21 per cent of all civilians killed and wounded, and casualties caused by roadside bombs had risen 41 per cent, it said.