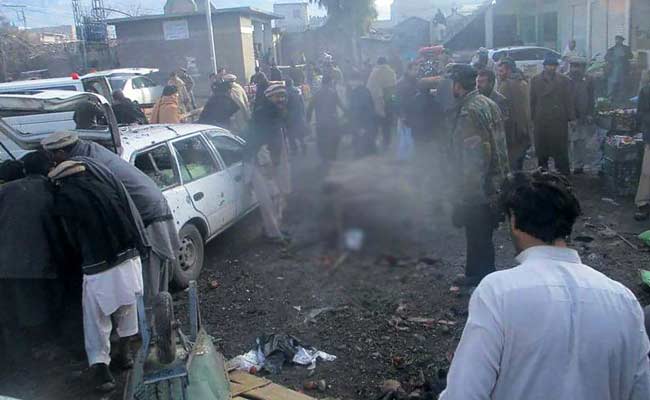 Peshawar:
20 people were killed and 50 were wounded when a bomb struck a market in Pakistan's tribal belt bordering Afghanistan on Saturday, Pakistani health and government officials said.
The bomb hit the crowded vegetable market in Parachinar city, the capital of Kurram tribal district on the Afghan border where officials said the death toll was expected to rise.
Government official Shahid Khan said explosion took place when the market crowded with retailers buying fruits and vegetables from a wholesale shop.
At least 20 people have been killed and 50 wounded, a senior government official in Parachinar, told Press Trust of India.
Dr. Sabir Hussain at the main hospital in Parachinar, said two wounded victims died during treatment, raising the death toll to 20 Saturday. Initially, seven people were brought dead from the vegetable market blast site and more than 50 wounded. Eleven of the critically wounded died earlier while being treated. Hussain said several of the wounded were in serious condition and being transferred to other hospitals for better care.
The blast was caused by an IED (improvised explosive device) which was hidden in a vegetable box.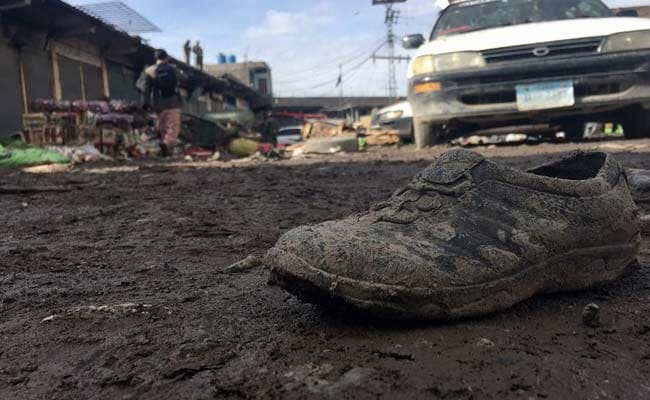 Lashker-e-Jhangvi, a banned sectarian terrorist group that has attacked minority Shiites Muslims in the past, claimed responsibility for the attack. The bombing took place in a predominantly Shiite area of Kurram, which has been attacked in the past by Sunni terrorists who have hideouts there. Shiites are a minority in Pakistan.
Prime Minister Nawaz Sharif expressed grief over the latest loss of life, his office said in a statement.
Shiite leader Faqir Hussain said all the bodies were brought to a Shiite mosque.
Parachinar is the capital of Kurram tribal region which has been the scene of high terrorists activities in the past years. Army carried out massive operation against terrorists here but they still have capacity to strike.
(With inputs from AFP, PTI and AP)