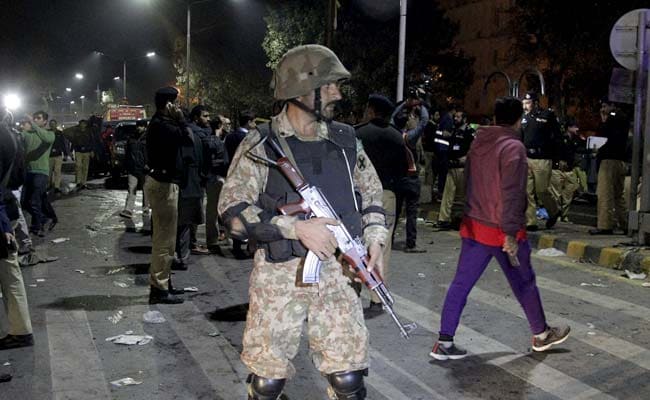 Lahore:
Sixteen people died and at least 60 were injured when a suicide bomber had blown himself up in Pakistan's Lahore, outside the gates of the assembly house of Punjab province. Three top police officers were among the deceased. Punjab Law Minister Rana Sanaullah has confirmed that the blast was a suicide attack. He said alerts had been issued that terrorists might target Punjab Assembly building and the Governor's House on the Mall Road.
Punjab Health Minister Khawaja Salman Rafique said the condition of at least 11 of the injured people is critical.
Pakistani media reported that the blast took place early this evening on Mall Road, a busy locality, where a protest rally was being held by the city's chemists. Television footage showed a motorcyclist dragging his bike close to police officers and blow himself up. The blast was so powerful that it was heard several kilometers from the place of occurrence.
Lahore Traffic Police chief Captain Mobeen Ahmed, Senior Superintendent Police Lahore Zahid Gondal and Deputy Superintendent of Police Pervez Butt were among the deceased. There was heavy police presence in the area in view of the protest.
"The target was not the protest demonstration but the police officers," news agency Press Trust of India quoted a police officer as saying. The blast took place minutes after Mr Mobeen - who had survived an earlier attempt of his life in Balochistan -- arrived at the scene to negotiate with the protesters.
Last year, a bombing had taken place in a public park of the city that killed nearly 70 people.
(
With inputs from agencies
)