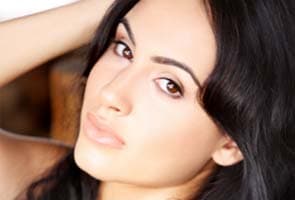 London:
British police have questioned a man for posting racist comments as communications regulator Ofcom launched a probe after more than 1,000 complaints about racist insults hurled at Miss India UK Deana Uppal on reality show Big Brother.
In scenes reminiscent of the abuse faced by Indian actress Shilpa Shetty from fellow contestant Jade Goody on Celebrity Big Brother in 2007, 23-year-old Indian-origin model Uppal, who hails from Birmingham, was subjected to a 'tirade of insults' on the show and on Twitter last week.
A spokeswoman for Ofcom confirmed to PTI that it had launched an investigation after receiving over 1,200 complains about alleged racist abuse against contestants on Big Brother,
currently telecast on Channel 5.
Conor McIntyre, a contestant on the show, has been warned about his aggressive behaviour, particularly towards Uppal. He used a string of expletives during the June 25 episode,
sparking a wave of complaints from viewers.
Uppal is the current Miss India UK and has done modelling assignments in the UK and India. She has apparently infuriated housemates with her alleged inability to wash up or cook, because she is used to her mother doing everything for her and because she employs servants in India.
A teenager was taken into custody for questioning in Whitehaven, Cumbria (north England), after he allegedly posted online racist abuse about Uppal.
The Ofcom spokeswoman said that the incident in which housemate McIntyre "launched a tirade of insults against Deana Uppal", prompted 1,108 complaints. "Many viewers thought it amounted to bullying," she said.
In another incident, which prompted 114 complaints, contestant Caroline Wharram described a black housemate, Adam Kelly, as a "ridiculous gorilla" with "no sanitation", which some viewers saw as racist, Ofcom said.
In 2007, following an uproar over racist comments by contestant Jade Goody against Shilpa Shetty, Ofcom had ruled that Channel 4, which was airing Big Brother had breached its code of conduct.
The issue snowballed into a major row, with Indian and UK governments intervening.
McIntyre's remarks prompted demands from women charity organisations for his removal from the Big Brother house, saying that Uppal should not have to live with such an intimidating presence.
Many took to Twitter to blast Conor's alleged bullying and over 1,000 people lodged complaints with the regulator, prompting Ofcom to launch an investigation into whether the airing of the arguments may have breached the broadcasting code.
"Channel 5 is committed to complying with Ofcom's broadcasting code and will help to facilitate a speedy investigation into this particular episode of Big Brother," said a Channel 5 spokesman.