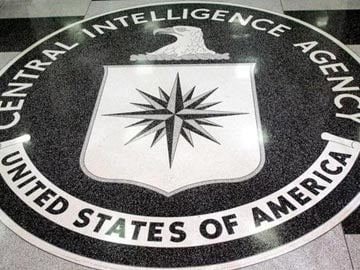 Washington:
President Barack Obama pledged on Wednesday to declassify a report on CIA interrogations that sparked a fierce public row between the spy agency and a top senator.
Obama also said that claims that the CIA snooped in on computers used by the Senate Intelligence committee as it probed the agency's interrogations of George W. Bush era terror suspects had been properly handled by chief John Brennan.
It was the first time Obama weighed into the controversy since an extraordinary intervention by Senator Dianne Feinstein this week opened an unprecedented political battle between the CIA and the committee that oversees it.
"I am absolutely committed to declassifying that report as soon as the report is completed," Obama told reporters.
"In fact, I would urge them to go ahead and complete the report, send it to us.
"We will declassify those findings so that the American people can understand what happened in the past, and that can help guide us as we move forward."
Obama said that Brennan, a former close White House counterterrorism aide who he put in charge of the CIA, had referred the matter to the "appropriate authorities."
"That's not something that is an appropriate role for me and the White House to wade into at this point," Obama said.
Committee chairwoman Feinstein warned on Tuesday that she was concerned the CIA's search may have violated the separation of powers principles embodied in the US Constitution.
She also said the CIA may have breached federal law and an executive order that banned it from domestic spying.
Brennan quickly denied the allegations. The CIA's inspector general has asked the US Justice Department to lead an investigation into the claims.
Feinstein's extraordinary speech marked a break from her usually cordial relations with the intelligence community, which she has often defended against accusations of overstepping its authority.