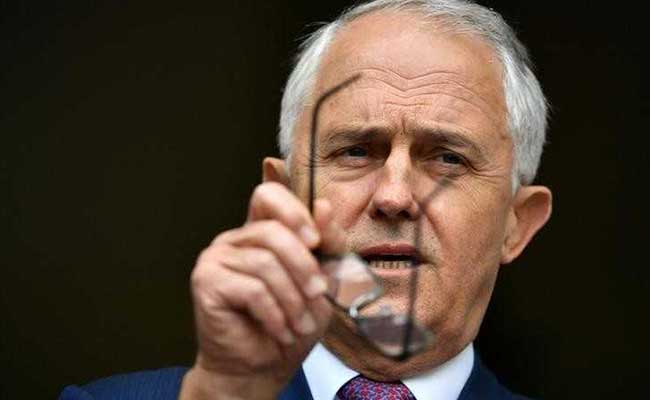 Sydney, Australia:
Australia
joined the United States
and other British allies in expelling two Russian diplomats Tuesday in response to a nerve agent attack on a double agent in England.
Prime Minister Malcolm Turnbull said the pair were "undeclared intelligence officers" and had seven days to leave.
"This decision reflects the shocking nature of the attack, the first offensive use of chemical weapons in Europe since World War II, involving a highly lethal substance in a populated area, endangering countless other members of the community," he said.
Turnbull said the decision followed advice from London that the substance used in the March 4 attack on Sergei Skripal and his daughter in Salisbury was a military-grade nerve agent of a type developed by Russia.
He called it part of "a pattern of reckless and deliberate conduct by the Russian state that constitutes a growing threat to international security".
"Such an attack cannot be tolerated by any sovereign nation," he added.
"We strongly support the call on Russia to disclose the full extent of its chemical weapons program in accordance with international law."
Canberra's response followed Washington ordering 60 Russians out of the country.
Canada, Ukraine, Albania and most European Union states matched the move with smaller-scale expulsions, after Britain urged allies to respond to the poisoning.
Russia has denied it was behind the attempted assassination, which left Skripal and his daughter gravely ill in perhaps the first nerve agent attack in Europe since World War II.
(This story has not been edited by NDTV staff and is auto-generated from a syndicated feed.)