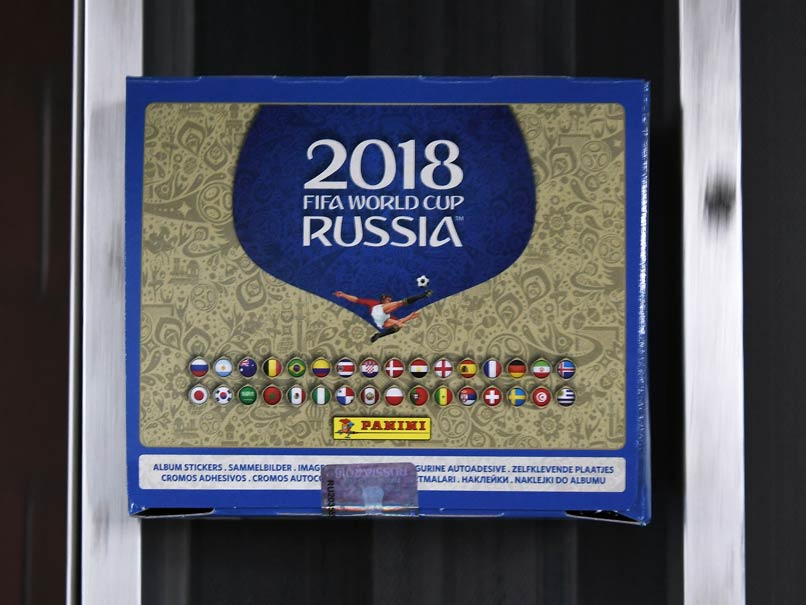 Moscow:
Katya, a 20-year-old student in the Russian capital, encountering the world at large came way of a young Mexican engineer named Axel.
The pair met in a crowded Moscow bar halfway through the World Cup, when Axel's national team Mexico was still in with a chance. "The first thing I noticed was how he looked different from anyone I've met," says Katya, who, like others in this story, only gave her first name.
Axel, 25, had never been to Russia before. "I was scared my dark skin would get me into trouble." He beams at his new girlfriend. "But it's been great. I don't feel like I am in Russia."
"Foreigners are kind," Katya says. "Not like our men."
Axel playfully pokes the economics student in her ribs. "It's true," Katya squeals, gently twirling her blonde hair with a finger. "Russian men don't treat Russian girls well. When they come up to me, I'm like, goodbye!"
The two communicate in halting English, though Axel has a better command; now Katya wants to learn Spanish. The lovebirds are planning a foreign trip - Katya's first - after Axel heads home in a week's time.
The couple are one of scores to have formed between a Russian and a foreigner during the world's largest sporting event, which has seen almost 3 million international visitors flood the country. Russian mobile operators detected an 11-fold surge in the use of the Tinder dating app since the tournament began, and some embassies, notably Tunisia, are grappling with marriage requests - from their own citizens as well as Russian women.
Droves of ethnically diverse soccer fans have brought new languages, music and dance moves to the streets of Moscow, spurring unprecedented outdoor dance parties and injecting the hot summer air with a dose of spontaneity and euphoria. Russians are not used to seeing so many foreigners from so many places, especially in their own country.
But beyond the frenzied mix of hormones and alcohol is an intense curiosity in the outside world, one that noisily landed three weeks ago on the doorsteps of Russians, unfiltered and free from the manacles of politics.
The last four years have seen a period of political isolation as ties between Russia and the West sunk to Cold War lows, with the two sparring over a range of issues from Ukraine to Syria and election interference. At home, the Russian government and state-run media cultivate an image of Fortress Russia, a besieged country surrounded by adversaries.
It is perhaps of little wonder that Russia's World Cup is increasingly being compared to the 1957 Youth Festival in Moscow, when the Soviet Union saw a flux of foreigners for the first time, and embraced the world. The fete, part of Nikita Khrushchev's thaw after years of Stalinist repression, was a turning point in Soviet history.
"Then, as now, it was necessary to open up the country, to show it to the world," said lawmaker Svetlana Zhurova, who is also the deputy head of a parliamentary committee on international affairs.
Accounts of the 1957 festival bear a striking resemblance to the World Cup, down to the hanging of streetlights in pedestrian areas to better illuminate the faces of revelers. Afterward, biracial children were born to Russian women, and called, somewhat derisively, "festival children."
"Maybe we'll see those sorts of surprises after this championship," Zhurova says, grinning. "The romantic relationships, the friendships, all of this is positive. [The foreigners] are here for such a short amount of time, but the impact is huge."
Not all memorable interactions have involved romance. The Takie Dela journal and charity detailed the case of a 73-year-old retired French teacher in the southern city of Rostov, who fed some apples to Swiss fans from her balcony after their team played. The next night, she ventured out with them until the early hours, elated to speak French again and donning a dress she had not worn since she was a young woman.
Now, only four teams - Belgium, Croatia, England and France - remain in the competition, and will play in the semifinals this week before the final in Moscow on July 15. But fans from the other 28 countries, such as Axel, have stayed on long after their team's defeat, to soak up the carnivalesque atmosphere and maximize time with newfound loves.
The couplings are uncovering some hard truths about rights and sexuality in Russia, where women are often given short shrift. The country has staggeringly high rates of single mothers, as well as domestic violence. Ahead of the tournament, a parliamentarian urged Russian women to avoid having sex with foreigners, telling them, "Russians should raise Russian children."
Russian women's mingling with foreigners has produced a barrage of abuse from Russian men, both online and from government-controlled media. Managers of the social networking site VKontakte, Russia's answer to Facebook, issued warnings after several communities were created to publicly shame women for cavorting with foreign soccer fans. The Moskovsky Komsomolets daily even headlined an article, "The time of whores: Russian women disgrace themselves and their country."
To 25-year-old Muscovite Maria, the misogynist Russian reactions are part of why she was drawn to her Egyptian beau of 10 days, Mosi. She met the Alexandria teacher on a Moscow metro carriage on the way to a match, and the pair have been inseparable since. "He doesn't drink, which I like," Maria says as they prepare to watch a game on a large outdoor screen. "I get to practice my English. And he respects me."
(This story has not been edited by NDTV staff and is auto-generated from a syndicated feed.)