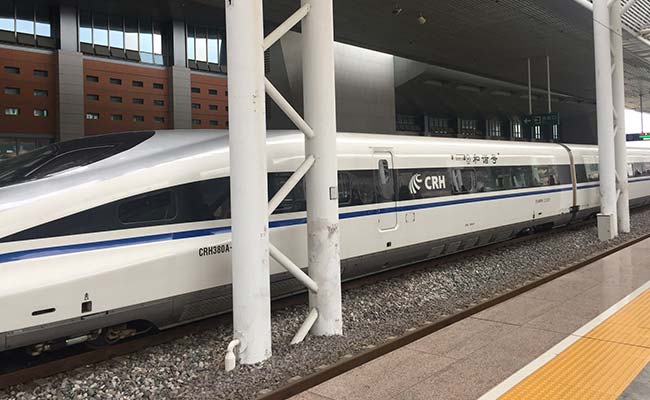 Highlights
China has laid out 20,000 km of high-speed rail lines in less than decade
China is also making a strong pitch to sell bullet trains to India
India is an important potential market for Chinese train makers
Quanzhou, China:
As one travels from China's port city of Quanzhou to another port city of Xiamen in China's southeast Fujian province, the extent of China's rail ambitions and infrastructure development is hard to miss. In less than a decade, China has laid out 20,000 km of high speed rail lines with an average speed of more than 300 kmph and government officials say the country is planning another 15,000 km by 2025. The extent of connectivity of its high-speed rail lines is more than rest of the world combined.
Quanzhou, located south-east of the Fujian province, is right opposite Taiwan and is a 'National Pilot City' which is part of integrated reform agenda of the Chinese leadership under the 'Made In China 2025' model city project. The program has several similarities to Prime Minister Narendra Modi's 'Make In India' drive and reform initiative particularly in the railways where India is pushing hard for fast reform.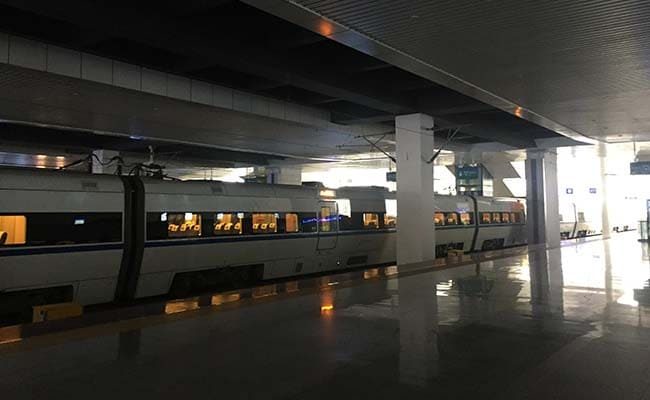 China is also making a strong pitch to sell bullet trains to India which has so far preferred to buy from Japan instead.
Chinese People Institute of Foreign Affairs Vice President Peng Keyu said "We can give India high-speed bullet trains at a much lower rate than Japan even though Japan is considered the best in technology when it comes to these trains."
On Monday, Railway Minister Suresh Prabhu flagged off two trains and laid the foundation of a railway facility in different parts of the country through video conferencing. The two new trains from Maharashtra and Visakhapatnam will have features such as glass roof, LED lights, revolving seats, GPS based information system, he said.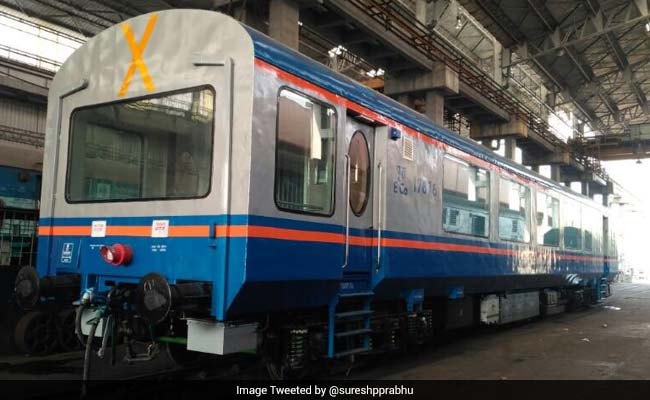 But as India hopes to widen its rail network to make it more technology-driven and introduce high speed trains, it is far behind China, especially in the cleanliness factor at stations and on tracks - something the PM has spoken about at length.
It is also a reluctant shopper from China although an affiliated company of China's top train-maker CRCC Corporation has acquired a subway train order in Nagpur. It will produce a total of 69 coaches. The agreement signed on March 27 also includes a 10-year maintenance contract. China is also making some coaches for subways in Kolkata. India is an important potential market for Chinese train makers.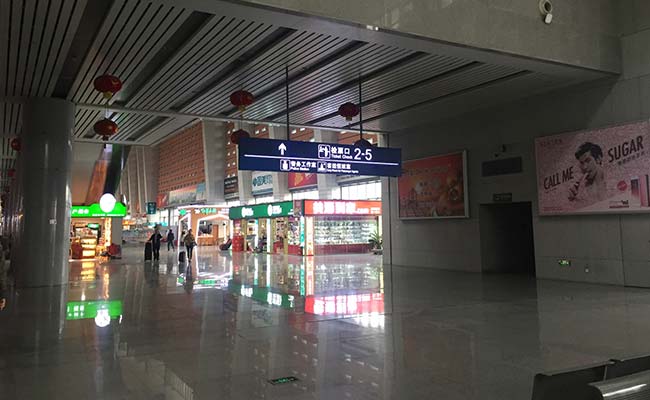 The World Bank in 2014 said that the potential benefits of high speed train were "very substantial" and could boost productivity in China's coastal region by 10 per cent. The Chinese believe it will create a deeply connected economy especially for those who work in expensive cities and can now live in satellite cities around industrial and commercial hubs and commute in less than half an hour through bullet trains.
However, not the entire picture is as rosy. China Railway Corporation, the state-owned operator of the train system has debts of more than 4 trillion yuan or 580 billion dollars. Also, the operating cost of these trains in smaller distances is high. But as we move along the rail line from one city to another, there is simultaneous growth of industry and housing and infrastructure along the high speed trains that may justify the costs.