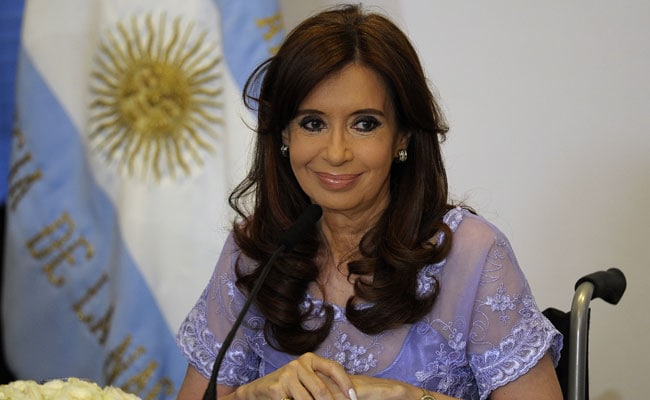 Buenos Aires:
An Argentine prosecutor on Monday again rejected a case against President Cristina Kirchner for allegedly protecting Iranian officials accused of orchestrating a deadly 1994 bombing.
Prosecutors had been seeking to relaunch the case that was being brought by their late colleague Alberto Nisman, who died mysteriously on January 18 as he prepared to publicly accuse Kirchner of shielding high-ranking Iranians suspected of ordering the attack on a Buenos Aires Jewish center.
Investigators have not confirmed if his death was a suicide or a homicide, as his family has claimed.
The case set out by Nisman has been brought to several different courts.
Prosecutor Javier de Luca on Monday ruled that it was impossible to move the case forward since many of the matters referred to "are not crimes," according to a statement.
An appeal to the Supreme Court is the only possible remaining legal step, though one has not been filed.
The long-unsolved bombing at the Argentine Jewish Mutual Association killed 85 people and wounded 300.
Nisman had accused Iran of ordering the attack via the Lebanese militant group Hezbollah.
Four days before his death, he filed a report accusing Kirchner, Foreign Minister Hector Timerman and other figures close to the government of protecting Iranian officials, including former president Akbar Hashemi Rafsanjani, in exchange for oil and trade benefits.
Nisman was found dead in his Buenos Aires apartment of a gunshot wound to the head on the eve of congressional hearings where he was due to present his allegations.