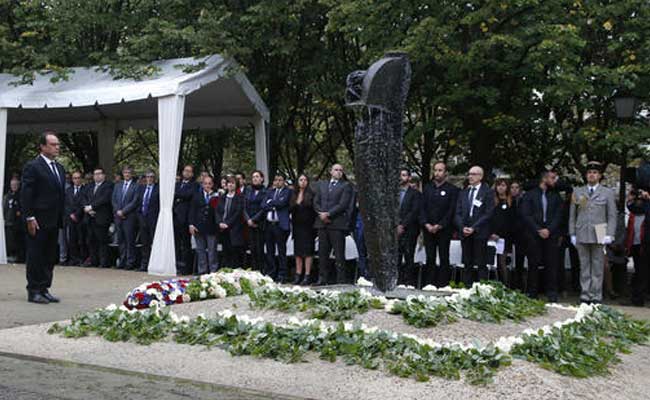 Paris:
Paris archivists have collected written messages, drawings and other tributes left at the sites of last November's attacks, in which ISIS gunmen killed 130 people, in order to preserve them in digital form.
The November 13 attacks, in which attackers opened fire and carried out suicide bombings at the Bataclan music hall, restaurants and bars as well as the Stade de France football stadium, triggered an outpouring of sympathy that materialised in makeshift memorials across the French capital.
A team from the Paris archives began collecting the tributes in December, and over the following eight months worked with street cleaners and garbage collectors to salvage more than 9,000 items not destroyed by rain or street wear.
They also went around schools for notes and drawings made by pupils.
"I think the scale of the phenomenon, the number of messages that were left really shows that is was an important event ... for the city of Paris," archivist Mathilde Pintault said of the surge of solidarity that followed the attacks.
"The best source, the best testimonies of this solidarity are these documents."
The archivists, who usually work on administrative documents, have been cleaning, sorting and photographing the tributes for a digital database they plan to make available for public viewing.
The tributes include origami, drawings with peace signs, the Eiffel tower and French flag, and messages reading "Je suis Paris" or "Peace for Paris".
The collected tributes are being stored at the Paris archives building.
© Thomson Reuters 2016