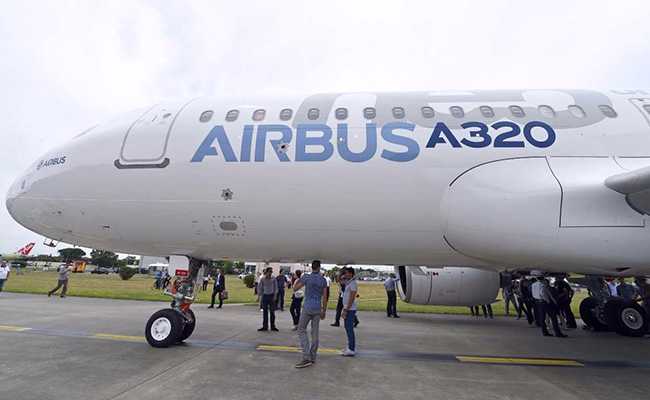 PARIS:
Airbus is in talks to sell 100 or more jetliners to China during a visit by French President Emmanuel Macron to Beijing next week, people familiar with the negotiations said.
Macron plans to visit on January 8-10, accompanied by 50 company executives including planemaking officials from Airbus.
The value of a deal for around 100 aircraft would be over $10 billion at list prices, but could rise sharply depending on the breakdown between single-aisle and wide-body jets.
The total number of aircraft has yet to be agreed and has historically depended on last-minute commercial negotiations that coincide with such diplomatic visits.
China's central purchasing agency, China Aviation Supplies Holding Company, did not respond to a request for comment.
A spokeswoman for Airbus in China said: "Discussions with customers are always going on, but we do not comment on speculation."
In November, Boeing agreed to sell 300 planes worth $37 billion at list prices to China during a state visit by U.S. President Donald Trump.
(Reporting by Tim Hepher, Brenda Goh, Michel Rose; Editing by Mathieu Rosemain)
© Thomson Reuters 2018
(This story has not been edited by NDTV staff and is auto-generated from a syndicated feed.)