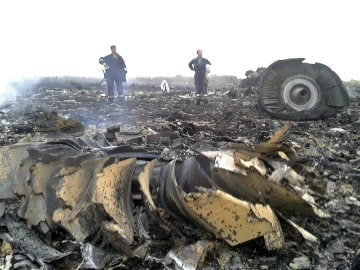 Sydney:
Several passengers on board a Malaysian jetliner shot down over Ukraine were heading to an international AIDS conference in Australia.
Australian Foreign Affairs Minister Julie Bishop said on Friday that several people on board the Boeing 777 were en route to Melbourne to attend next week's conference.
The International AIDS Society issued a statement expressing "sincere sadness" that several of its colleagues and friends were on board the plane.
Bishop says at least 27 Australians were on board. The aircraft was scheduled to continue flying to the western Australian city of Perth after stopping in Kuala Lumpur, Malaysia.
The plane crashed Thursday with 298 people on board. American intelligence authorities believe a surface-to-air missile brought the aircraft down but it was not yet clear who fired the missile.