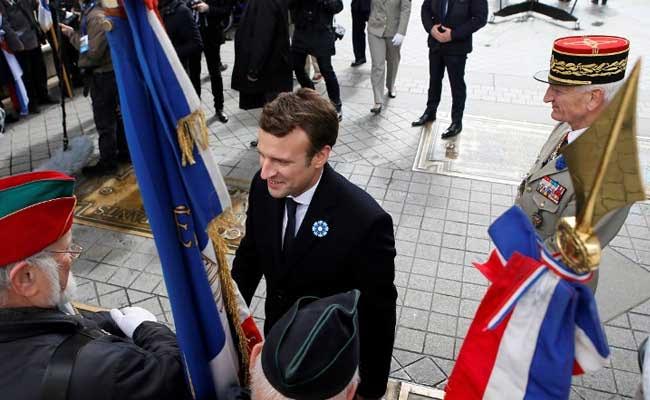 Paris:
French Election campaign was tense and bitter right from the start. The incumbent President Hollande was so unpopular; he couldn't even run for a second term. Three former prime ministers in other parties were ousted in primaries.
Incoming president Emmanuel Macron, 39, is a political novice and a former banker. He promised to soothe fears but his victory speech was anything but jubilant. The verdict was more a "no" to Marine Le Pen than a "yes" to him.
Macron admitted, "I know the divisions of our nation that led some to extreme votes. I respect these. I know the anger, the anxiety, the doubts that a large part of you have also expressed. It is my responsibility to hear these."
Conceding defeat, far right Marine Le Pen ironically sounded more victorious as she declared the birth of a "new political force" in France. She thanked 11 million people who voted for her.
"The first round saw the start of a major decomposition of French political life through the elimination of the old parties.This second round is organizing a major political re-composition around a patriots' versus globalists' divide."
Macron's big challenge now is to garner support for the crucial legislative election in June.
Fresh opinion polls show 61 per cent voters do not want Macron to hold majority in parliament. A record abstention rate and the high number of blank votes also show the deep discontentment. The new President's challenges will be many as he takes over next week.