A Canadian accused of hacking Yahoo Inc. email accounts on behalf of the Russian government appeared in court seeking bail ahead of a hearing to determine whether he should be extradited to the U.S. for trial.
Karim Baratov, 22, was one of four people indicted by the U.S. government last month and charged with working for Dmitry Dokuchaev, a hacker for Russia's FSB security service. It's not clear whether Baratov knew he was working for the FSB.
The 2014 hack affected at least 500 million accounts at Yahoo, damaging the company's reputation and threatening a takeover bid from Verizon Communications Inc. Verizon cut its offer by $350 million to $4.48 billion following news of the breach.
Baratov, who was born in Kazakhstan and is a Canadian citizen, entered court in Hamilton, Ontario, wearing black sweatpants, black T-shirt, with his ankles chained. He put on a beige blazer as he sat down in the prisoner's box.
He told the court he lived with his parents until 2015. He said he had a Mercedes and a BMW while attending high school and started his own business protecting web servers from hackers in 2014. He said earned C$10,000 ($7,500) a month that year, less in the ensuing years.
At 20, Baratov said he moved into a C$642,000 home, and over time added a C$155,000 Lamborghini, a Porsche 911, an Aston Martin and another BMW to his car collection. His parents helped pay for the cars, he said.
Baratov said he had about C$260,000 of equity in his home when it was sold following his arrest. Baratov said he had no money in his personal bank account and about C$5,000 in his business bank account when he was arrested. Police found about C$31,000 in cash when they searched his home.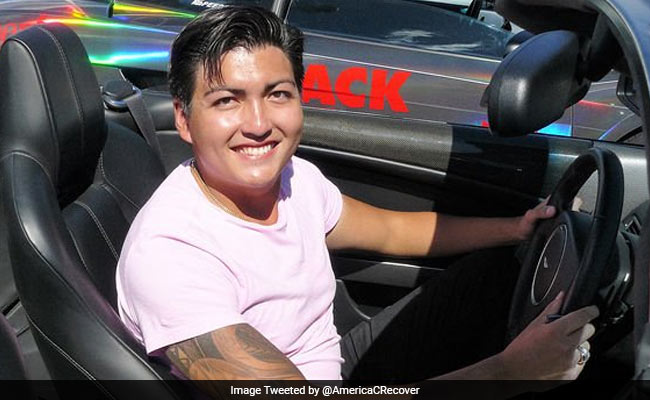 According to the U.S. government, Baratov was paid to gain access to 80 email accounts, including 50 Google accounts, belonging to Russian politicians and bureaucrats. He used spear-phishing attacks to target his victims, using fake emails to compel them to provide sensitive information, and would then sell their passwords to Dokuchaev for $100 each, according to the Justice Department.
The hackers were allegedly looking for people of political interest and others who might be vulnerable to financial fraud, and the list of victims included the White House and its military and diplomatic corps. They ultimately stole the contents of 6,500 Yahoo accounts in an attack the company called "state-sponsored."
The U.S. government is seeking to seize assets he is alleged to have obtained through illegal activity, including his black Mercedes Benz C54 and Aston Martin DBS.
Baratov's father offered to put up C$845,000 equity in his home, saying it represented his life's savings.
"It's not a risk," the father, Akhmet Tokbergenov, told the judge. "It's a great desire on my part and my wife's part to help him."
(This story has not been edited by NDTV staff and is auto-generated from a syndicated feed.)
Follow NDTV for latest election news and live coverage of assembly elections 2019 in Maharashtra and Haryana.
Subscribe to our YouTube channel, like us on Facebook or follow us on Twitter and Instagram for latest news and live news updates.