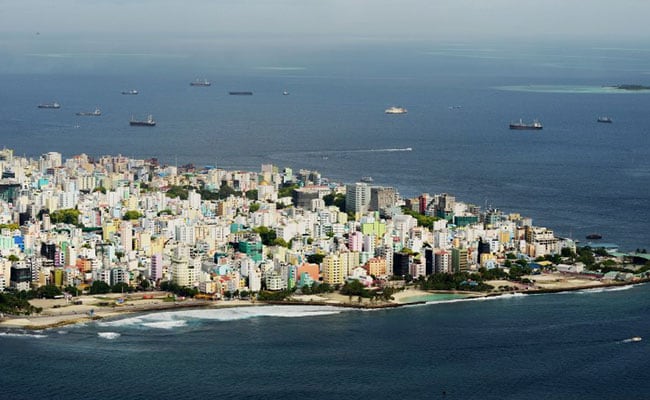 Colombo:
Intimidation and threats drove four members of an election panel in the Maldives to flee the island nation, two officials said on Saturday, a day before its top court hears defeated president Abdulla Yameen's challenge to his election loss last month.
The tourist paradise has been in political upheaval since February, when a state of emergency was imposed by Yameen, who ran the Indian Ocean islands with an iron hand, critics say, jailing political opponents and Supreme Court justices.
Since Yameen lost his bid for re-election, the opposition has been trying to secure a smooth transition of power, due on Nov. 17.
Four members of the Maldives Elections Commission have fled and three are in the Sri Lankan capital of Colombo, leaving behind just one panel member, two of the Maldivian officials told Reuters on condition of anonymity.
"We left due to threats," said one, who asked not be identified, for fear of a risk to his life.
Yameen's party dismissed the threat accusations, saying the election officials left because of public outrage sparked by the leak of an audio recording about poll rigging.
"So they say," Mohamed Hussain Shareef, secretary general of the Progressive Party of Maldives (PPM), told Reuters. "When in fact they left because of public outrage following a leaked audio about rigging. They are refusing to clarify."
The officials' accusations follow domestic media reports of a complaint to police by the company that printed the ballots, saying the PPM sought to bribe its employees to provide false statements that backed Yameen's challenge.
Yameen's party called the complaint "ludicrous", saying it was a tactic to divert attention from the court case.
Yameen conceded defeat in last month's election after an official count showed joint opposition leader Ibrahim Mohamed Solih had polled 16.8 percent more votes in a surprise result.
The Election Commission said the vote had been free and fair, with turnout of 89.2 percent.
But on Wednesday, his lawyers approached the Supreme Court, saying supporters had complained about rigging of votes and fraudulent ballot papers.
With its location near key shipping lanes, the Maldives has become important as China and India compete for regional influence.
China is building up the islands' infrastructure in its Belt and Road Initiative to boost trade and transport links across Asia.
© Thomson Reuters 2018