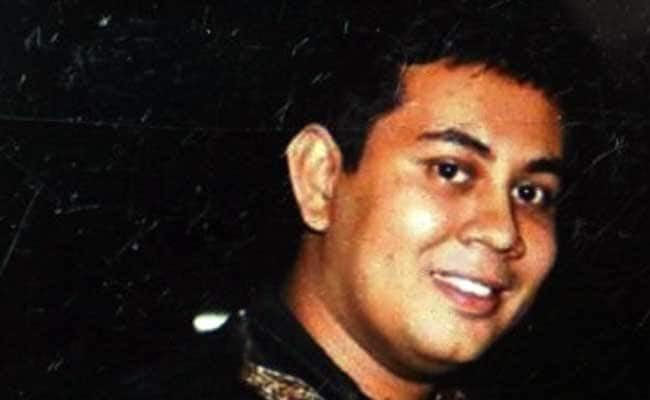 Dhaka, Bangladesh:
A murder case has been filed against four suspected Islamist terrorists in connection with the brutal killing of a secular Bangladeshi blogger who was hacked to death after the assailants entered his flat in Dhaka posing as potential tenants.
Niloy Chakrabarty Neel, 40, popularly known by his pen name Niloy Neel, was killed on Friday by assailants inside his fifth-floor flat in the capital Dhaka where he lived with his family.
Neel's wife Asha Moni filed the case with Khilgaon Police Station late last night, Zahidur Rahman, sub-inspector of the police station, said, adding no arrests have been made so far.
Ansar-Al-Islam, Bangladesh chapter of al-Qaeda in the Indian Sub-Continent, claimed responsibility for the killing terming him an enemy of Allah.
The blogger had recently received numerous threats for his writings and stance against radicalism.
Neel was an activist of a platform -- the Ganajagaran Mancha which waged a massive campaign for the capital punishment for war criminals who carried out atrocities siding with the Pakistani troops in 1971.
Police said Neel's murder right after Friday prayers was a planned one.
Neel's murder is the fourth such brutal murder in the country. Machete-wielding masked men in May hacked to death 33-year-old Ananta Bijoy Das, a secular blogger, in Sylhet city.
Assailants in February had killed 45-year old Avijit Roy, a Bangladesh-born US national, in Dhaka while his wife narrowly escaped the attack.
A month after Mr Roy's killing, another blogger Washiqur Rahman was murdered in similar fashion in Dhaka but people in the neighbourhood nabbed two suspected killers from the scene and handed them over to police.
The international community, including the UN, condmened the blogger's murder.
"The violent killing of another critical voice in Bangladesh shows that serious threats to freedom of expression persist in the country," a UN statement said.
The UN Special Rapporteurs on freedom of expression and extra judicial executions, David Kaye and Christof Heyns called for a prompt and thorough investigation into the recent murders of bloggers.
"It is vital to ensure the identification of those responsible for this and the previous horrendous crimes, as well as those who may have masterminded the attacks," they said.
The US has termed the killing as a "cowardly" incident and underlined the need to work together to counter violent extremism.
The Amnesty International (AI) said the Bangladesh government must send a strong message that killings aimed at silencing dissenting voices are despicable and will not be tolerated.
Mainstream Bangladesh media criticised police for their slow response.
The Daily Star headline read "not a single case made headway: perpetrators of blogger killings go unpunished".
The Prothom Alo newspaper said that Neel had told his friends that he was intimidated by some people and sought police protection but no steps were taken to provide him the security.