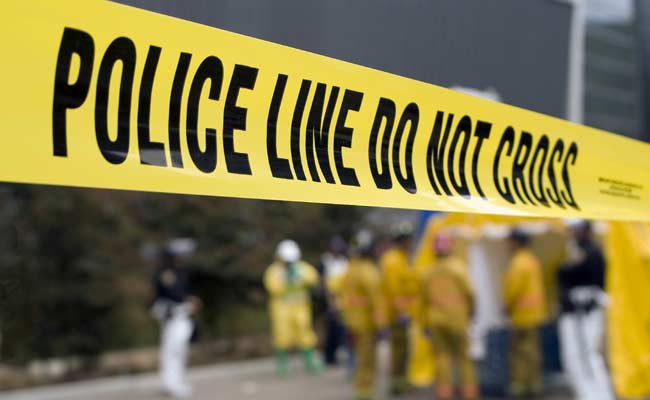 Tehran, Iran:
Three policemen were killed in "a vicious attack" in the Iranian capital during protests by a Sufi sect on Monday, a police spokesman told local media.
"Three police officers were martyred in the street in a vicious attack using a bus," spokesman Saeed Montazer Almehdi told the official IRNA news agency.
Footage shown on state television appeared to show the moment the bus ploughed into a group of police officers in northern Tehran.
Members of Iran's Gonabadi Sufi order, known as dervishes, were protesting the arrest of members of the sect, according to unconfirmed social media reports.
Police said gunshots were fired to disperse the protests, and unverified footage on social media showed riot police running through the streets and clashing with black-clad protesters.
"The law enforcement forces arrested a number of dervishes and ended the protest by firing tear gas," a witness told IRNA.
The conservative-linked Fars news agency said several police officers were also wounded in the bus attack and had been hospitalised.
The Gonabadis are one of the country's largest Sufi sects, originating from Khorasan Razavi province in the country's northeast but with a presence in cities across Iran.
The sect accuses the Iranian government of frequent harassment and discrimination.
During the presidency of hardliner Mahmoud Ahmadinejad between 2005 and 2013, there were multiple clashes between the Sufis and militias associated with hardline elements of the Iranian establishment.
Officials and the media routinely refer to Gonabadi Sufis as "deceived elements" and senior clerics have disavowed their teachings.
There were unconfirmed reports in late January and early February that security forces had clashed with sect members outside the home of their leader, Noor Ali Tabandeh, in Pasdaran in northern Tehran.
A website linked to the group said police were trying to set up checkpoints around the home to monitor visitors.
Sufi worship is not illegal in Iran but the practice is frowned upon by many conservative clerics.
The Islamic mysticism followed by an array of Sufi orders since the early centuries of the faith has always aroused suspicion among orthodox Muslims, whether Shiite or Sunni.
In Shiite Islam, some Sufi orders have been further tarnished by the accusation of heresy because of their association with the unorthodox Alevi faith practised in parts of Syria and Turkey.
(Except for the headline, this story has not been edited by NDTV staff and is published from a syndicated feed.)