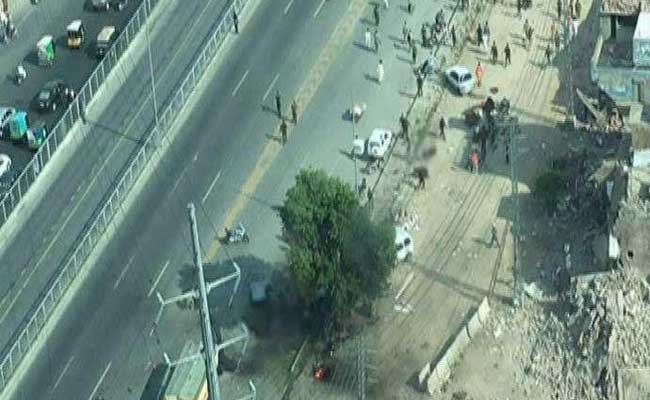 Lahore:
A powerful suicide blast near the home of Punjab province Chief Minister Shahbaz Sharif in Lahore today killed at least 25 people, including policemen, and wounded 35 others. Confirming it was a suicide blast, the Lahore police said the "target of blast was the police".
According to rescue officials, at least 25 people including policemen have been killed in the blast.
"Police and Lahore Development Authority officials were busy in removing encroachments outside the Arfa Karim Tower, located near the CM's Model Town residence, when a powerful blast took place," rescue official Deeba Shahnaz told PTI.
Rescue teams shifted the injured to hospital. Emergency was declared in city hospitals.
"The condition of several injures is stated to be critical" the official said.
The chief minister was in a meeting at his Model Town office when the blast took place.