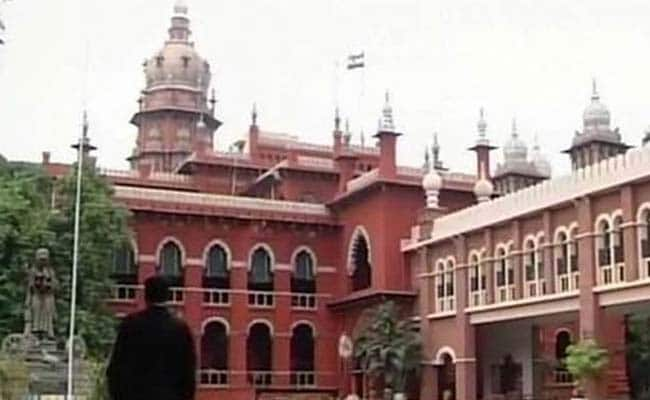 Chennai:
The Madras High Court on Friday made it clear that Aadhaar card and its photocopy are compulsory during counselling to medical admissions in Tamil Nadu.
Justice N Kirubakaran was passing interim orders on petitions alleging that students from outside Tamil Nadu were admitted to medical courses without any scrutiny of the genuineness of their nativity.
The judge directed authorities of medical education in Tamil Nadu to insist on production of Aadhaar cards.
The petitioners alleged that many students from other states have been allotted MBBS seats in Tamil Nadu based on nativity certificates obtained fraudulently, while adversely affecting the scope of students from Tamil Nadu to get admitted to the courses.
Earlier, a committee of advocates and government officials informed the court that a random verification of nativity certificates presented by 296 students admitted to MBBS (2017-18) courses in Tamil Nadu through National Eligibility cum Entrance Test (NEET) under CBSE category were found to be issued without any inquiry or scrutiny.
G Karthikeyan, assistant solicitor general (ASG), sought time to get the details of the persons who applied in Tamil Nadu as well as in other states.
After hearing the ASG and counsel for petitioners, the judge said, "It is stated that in all other states Aadhaar number of the student has to be provided in the application itself."
This has been confirmed by various counsel saying that other states have made it compulsory to give Aadhaar number of the respective candidates, the judge said.
To confirm that the genuine state candidates are benefited under the state quota, it is appropriate to make the production of Aadhaar card and a photocopy of it compulsory at the time of counselling, he said.
By this method, students from other states could be prevented from getting the benefit under the state quota, the judge said.
Therefore, the authorities are directed to inform the candidates who have applied for medical admission to produce their Aadhaar card and its photocopy at the time of admission, he said.
The necessity as per this order about bringing the Aadhaar card should be published by authorities on websites and by way of news reports within two days so that candidates get to know about the production of Aadhaar cards in advance, the judge said.
Justice Kirubakaran posted the matter for further hearing after two weeks.