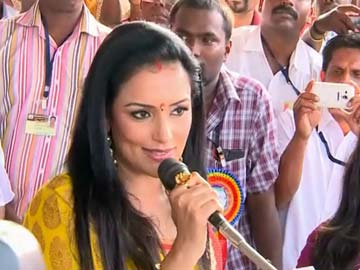 Kollam:
Shweta Menon, a Malayalam film star, has retracted a police complaint against a Congress parliamentarian that accused him of molesting her by touching her "in a disturbing way twice."
But for the case to be closed, the 39-year-old will have to testify against her own statement to a judge.
NDTV has accessed the police complaint Ms Menon filed on Sunday, two days after she attended a public event in the city of Kollam. Cameras show N Peethambara Kurup, a 73-year-old member of parliament, with his hands on her hips.
Ms Menon said in her police complaints, "The MP held me at my hip and escorted me to the stage. The MP held my hands on stage for a long time. In fact, when I was called to give a speech, I had to tell him to release me. The MP Peethambara touched me in a disturbing way twice."
Her complaint was registered on Sunday morning. By that evening, the actor had issued a statement saying that she had decided to drop the police case.
Ms Menon said, "You need to forgive them out of large-heartedness, because it wouldn't have been easy for man in his 70s to apologise publicly like he did."
The MP, however, maintains that he had made no personal apology and only did so on behalf of the organiser of the event.