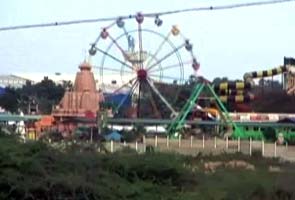 Chennai:
A 20-year-old air hostess, working with Kingfisher Airlines, was killed in a freak accident during an adventure ride at an amusement park on the outskirts of Chennai on Tuesday.
Aphi Magh, a native of Nagaland, suffered head injuries when she was thrown off while taking a ride on the 'Giant Wheel' at the EVP Amusement Park, police said.
She was rushed to a private hospital nearby where she was pronounced dead.
The cause of death is being probed, police said, adding that three persons, including the manager of the amusement park and the operator of the ride, have been arrested.
(With PTI inputs)