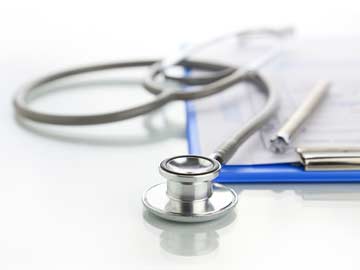 Pune:
A young doctor's blog about his experiences as an intern in a Pune hospital has gone viral and provoked a debate on healthcare provided at government hospitals. He alleges he encountered malpractices, callousness, humiliation and seniors doctors who were reluctant to take in patients to avoid more work.
Varun Patel, who is now a Junior Resident at Delhi's Lok Nayak Hospital, had written the blog after he finished his internship at Pune's Sassoon Hospital. "From abandoning an unknown patient to slapping a pregnant woman in labour, I have seen the worst possible scenarios," he writes, clearly disillusioned.
Dr Patel has alleged that resident doctors at the hospital fought to ensure a patient was not admitted in their ward. "They call it 'Batting', you would see them proudly blabbering around - 'Hey! Aaj Maine 6 Bat Kiye', meaning he got rid of six patients that day," he observes.
He has posted the picture of a poor man who, he says, was awaiting treatment for his "diabetic foot" that needed amputation. He alleges that the hospital's chief medical officer ordered that the patient be removed so as not to "increase the workload!"
"His smell becomes so unbearable that the guard shoos him away with a stick," writes Dr Patel.
And he describes giving birth in a government hospital as no "less than suffering the third degree torture in jails." Pregnant women, he alleges, were given medicines to speed up labour and were treated roughly during internal examinations. If they shouted in pain, "the doctor hits her and asks her to keep her mouth shut," he writes.
Dr Patel seems to have first posted his blog
on a website
in September this year.
It was when he re-posted it
on a medical blog
on Monday that it grabbed much attention, with many doctors now engaged in heated debate in the comments section on whether this is the state of affairs in government hospitals across the country.
Dr Patel, actively participating, says, "My motto behind this article was just to put a flash on what goes on inspite of our maximum efforts to decrease it in the society."