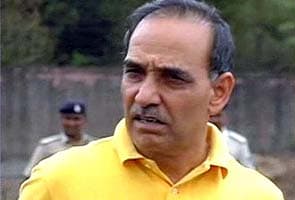 Mumbai:
Satyapal Singh is a Maharashtra cadre IPS officer of the 1980 batch.
Born on November 29, 1955, in Basauli in Meerut district of Uttar Pradesh, Mr Singh had aimed to become a scientist before he joined the IPS. He is a post-graduate in chemistry and has also done his M Phil (Chemistry). He has secured an MBA from Australia and is also has an MA and PhD in Public Administration.
Mr Singh's first posting was assistant superintendent of police of Nasik. He then went on to become the superintendent of police of Buldhana.
Prior to being appointed the Mumbai police chief, Mr Singh was Maharashtra's additional director general of police. He has also served as the Joint Commissioner of Police (Crime) in Mumbai, Nagpur's police commissioner special inspector general of police of the Konkan range.
He has also been on deputation to the CBI and received a special service medal for extraordinary work in the in Naxalite areas of Andhra Pradesh and Madhya Pradesh. He received the President's Police Medal for distinguished service in 2004, the President's Police Medal for meritorious service in 1996 and the DG's Insignia in the same year.