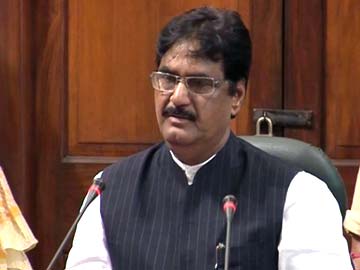 New Delhi:
When former BJP general secretary Pramod Mahajan was killed in 2006, there were many within the party who predicted doom for his brother-in-law Gopinath Munde. It was argued that Mr Munde, 64, owed his rise in the party hierarchy to his association with Mr Mahajan.
But not only has Mr Munde survived, he has emerged as one of the BJP's top backward caste faces. He recently took over as the Minister of Rural Development, Panchayati Raj, Drinking Water and Sanitation in the government led by Narendra Modi.
In Maharashtra BJP politics, Mr Munde was considered to be the leader of the faction which is opposed to Nitin Gadkari.
In fact, he had made up his mind to quit his party and join the Congress after Mr Gadkari was elevated as the party president, but was persuaded to stay on.
That he has been able to make it to Mr Modi's Cabinet is a tribute to his grit and determination.
He has been elected to the Lok Sabha for his second term from Beed in Maharashtra's Marathwada region. In 2009, he was elected as the BJP's deputy leader in the Lok Sabha.
Mr Munde cut his teeth in politics during his stint in the BJP's student wing ABVP. It was here that he came in contact with Mr Mahajan and later married his sister.
Mr Munde shot into limelight in 1994 when he launched a statewide yatra to expose the failings of the Sharad Pawar government. The yatra drew a very good response, and elevated him to the status of a front-ranking BJP minister. When the Shiv Sena-BJP alliance was voted to power in Maharashtra in 1995, he was named as the deputy chief minister of the state.