Aadhaar was supposed to be a "game-changer" and improve the implementation of welfare programmes. Indeed, it is living up to its game-changing promise - except, it is doing this by wrecking welfare programmes.
Reports from states suggest that aadhaar's technological package - electricity, biometrics, internet and server connectivity - is leading to exclusion and denial of benefits. In
Gujarat
, where Point of Sale (POS) machines have been introduced at Public Distribution System (PDS) shops, poor internet connectivity leads to denial of rations.
Rajasthan
appears to be on the brink of a full-blown disaster in the PDS: before the
selection of eligible households
under the National Food Security Act (NFSA) was complete, it introduced
aadhaar-enabled POS machines
where people are experiencing serious fingerprint recognition problems. People are expected to authenticate their identity by putting their fingerprint in the POS machine each month to purchase rations. This is supposed to reduce leakages, but dealers can still cheat by giving people less grain than their entitlement.
In the case of pensions, the first step of the "JAM trinity" (Jan Dhan Yojana, Aaadhaar and mobiles) has already caused
grievous disruption
. Instead of receiving their pension (Rs 500 per month) at their doorstep through the postal system, the elderly are forced to travel to a bank in areas without public transport and deal with banking procedures. They wait patiently till a family member volunteers to help them with both tasks (travel and paperwork), and feel compelled to share their meagre pension as a mark of gratitude. Today, at the bank they can withdraw their pension using a withdrawal slip (as we normally do), but in due course, the aadhaar-based biometric authentication, which is creating problems in the PDS, is to be introduced.
Gujarat and Rajasthan introduced these measures in recent months, so the system may not have stabilized yet. In Andhra Pradesh, this technology has been used since 2013. The state's "
failure analysis
" reports for Social Security Pensions (SSP) and the National Rural Employment Guarantee Act (NREGA) show that failures due to "biometric mismatch" have remained around 20% (e.g. for June, 22% in 2014 and 20% in 2016) - i.e. one in every five fingerprint authentication fails. These people may be turned back, asked to try another time, or allowed to use the "manual override" facility. Some may have to re-enrol for aadhaar and can receive their entitlements only when the re-enrolment process is complete. Similar reports of
disruption in the PDS
have been ignored.
Why are states hastily introducing this untested and unreliable technology? In the case of the PDS, the Food Ministry issued an ultimatum last May: either move to cash transfers or introduce aadhaar-based POS machines.
Another possible reason for insisting on aadhaar-based POS machines is the removal of what are called "bogus" cards (i.e. cards issued in the name of non-existent persons). A Press Information Bureau (PIB) statement on 26 April 2016, claimed that 66 lakh bogus cards were deleted after digitization. Two weeks later (
10 May
), when the Prime Minister held a review meeting, (a) the number of deleted shot up to 1.6 crores and (b) this was being attributed to aadhaar rather than digitization! These numbers require scrutiny.
Perhaps the Ministry updated their figures in the two intervening weeks. More likely though, the 1.6 crores figure refers to the number of cards deleted in the past three years. This is because on 8 December 2015, the PIB's statement reported that 1.2 crore "bogus/ineligible" ration cards had been deleted in the process of digitization between 2012-2015.
Second, the text of the press statements use "bogus/ineligible," but both times, the headline dropped "ineligible". The distinction is important because bogus refers to non-existent people (aadhaar can help prevent identify fraud) whereas ineligible refers to people who falsify their eligibility criteria (aadhaar has no role in determining eligibility of households under the National Food Security Act).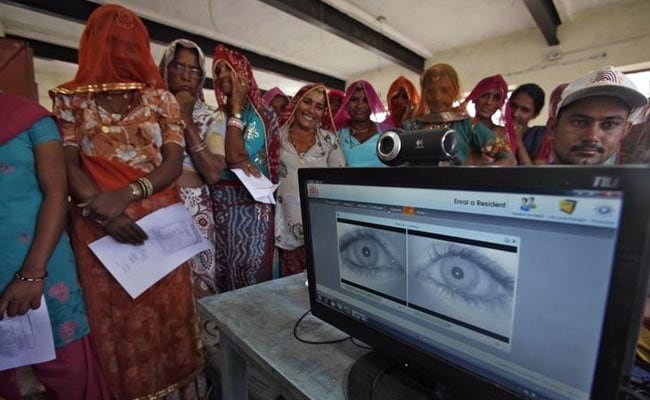 Third, while most states report the number of families cancelled, for West Bengal (at least), cards refer to individuals. Out of 1.6 crore cancelled cards, 62 lakh were from West Bengal. This falsely inflates the numbers of cancelled ration cards.
Finally, post enactment of the National Food Security Act, states have been in the process of drawing up new ration card lists and weeding out dead, duplicate and ineligible households. If so, the change in ration card numbers would have nothing to do with digitization or aadhaar.
Eager to project the "A" of JAM as a success, nay as "nirvana", there is no scrutiny of the numbers. People in the ministries who know better let it pass as they face unreasonable pressure from the Prime Minister's Office to show results.
A disturbing aspect of the debate on Direct Benefit Transfers (DBT) and aadhaar is the reliance on hype to sell the idea to the public (this goes back to UPA-2). Remember UPA-2's failed kerosene DBT pilot in Rajasthan, which had a Congress government? When sales dropped by 80%, the government rushed to claim that the kerosene black market had been eliminated. In fact, the drop in sales was the combined effect of exclusion from kerosene purchase (many did not have bank accounts to receive transfers or had not received the subsidy) and a reduction in black marketing.
Such propaganda has gained currency under the present government. For instance, three years into the programme, we do not have a credible estimate of the savings on the LPG subsidy or whether the savings were due to DBT or Aadhaar or GiveItUp or simply a reduction in prices.
In July 2015, Arvind Subramanian and Siddharth George find that "
cash transfers reduced these "leakages," resulting in estimated fiscal savings of about $2 billion
." After three media outlets (
Indian Express
,
Business Standard
and
Wall Street Journal
) questioned these estimates, they published a clarification in
Indian Express
in April 2016 where they "...made clear that the saving was potential not actual and was conditional on prices and subsidy levels. We did not - and did not intend to - assert that that absolute figure was in fact the actual saving in 2014-15." Even after this, government
press releases
and
NITI Aayog
routinely use the discredited figure of between Rs 12,000-14,000 crores.
The World Bank did its bit in perpetuating the now-disowned estimates.
For instance, when the Chief Economist of the World Bank released the World Development Report 2016, headlines projected the "potential" savings figure on LPG as "actual" savings ("
Aadhaar ID is saving Indian govt about USD 1bn per annum
"). Going further, the World Development Report 2016 (p. 195) states "This [LPG] is just one of many subsidy programs in India that are being converted to direct transfers using digital ID, potentially saving over US$11 billion per year in government expenditures through reduced leakage and efficiency gains."
To see how the US$11 billion potential savings were estimated, I looked up the
source
. It lists India's cash transfer programmes (NREGA, pensions, etc) and says "The value of these transfers is estimated to be Rs 70,000 crores ($11.3 billion) per annum." This gives an altogether new meaning to "savings": an elimination of the entire budget on cash transfers.
Quite likely this is clumsy work by the Bank, but just as "potential" savings on LPG are cited as "actual" savings, in spite of the author's clarification, the World Bank helps promote distorted estimates.
A new CAG report claims that a large part of the savings are due to lower gas prices and the savings due to DBT, aadhaar etc. are around Rs 2,000 crores. Unsurprisingly, the government has refuted the CAG's estimates.
Beyond welfare and aadhaar debates, this concerns us all. It is not new for governments to indulge in propaganda. But if all sources of information become an echo chamber of government propaganda, it is detrimental both to government and people, and more broadly, to democratic practice.
(Reetika Khera teaches at IIT Delhi)
Disclaimer: The opinions expressed within this article are the personal opinions of the author. The facts and opinions appearing in the article do not reflect the views of NDTV and NDTV does not assume any responsibility or liability for the same.