Kim Jong Un
's visit to Beijing to meet with Chinese leader Xi Jinping took many by surprise. For years, North Korea-watchers had noted that the young North Korean leader had not traveled abroad, despite his education in Europe and admiration for Western culture.
There were theories that Kim, who had taken control of North Korea's ruling dynasty in 2011 and is still only in his thirties, was concerned about a potential assassination or a coup at home if he left his country.
But then eagle-eyed reporters from Japanese television spotted a
distinctive green and yellow armored train
pulling into Beijing on Monday. After days of worldwide media speculation, the train pulled away. Only then, did North Korean and Chinese state offer confirmation: Kim had met Xi.
For his first foreign trip as North Korean leader,
Kim Jong Un
had followed a blueprint put together by his father, Kim Jong Il.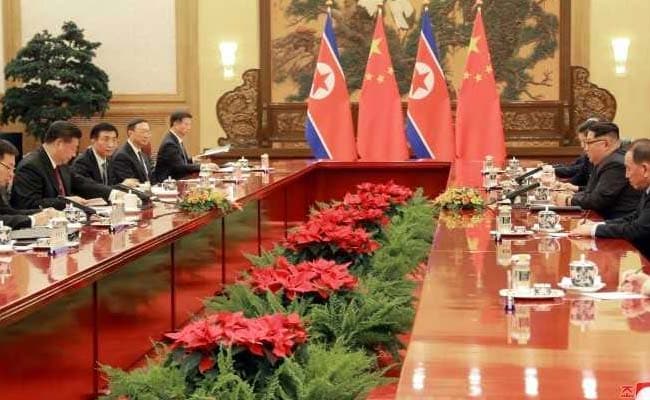 The older Kim had been thrust into power by the death of his own father, North Korea's founder Kim Il Sung, in 1994. He spent the first years of his rule preoccupied with domestic concerns, not the least the devastating famine that hit North Korea the year his father died and lasted years, but also cementing his rule by purging officials and military leaders he did not think were sufficiently loyal.
It wasn't until late May 2000 that Kim Jong Il traveled abroad - heading to Beijing to visit then-Chinese leader Jiang Zemin.
The similarities between this trip and Kim Jong Un's 2018 trip are hard to miss: in both cases, the Kims visited for three days; in both cases, they arrived unannounced on a train; in both cases, they met with the Chinese president and toured Beijing's technology hub in Zhongguancun; and in both cases, their visit to China took place ahead of a planned summit with South Korea.
The secrecy surrounding Kim Jong Un's visit to Beijing this week also echoed that of his father's various trips abroad, with state media only announcing the visit after it was over, presumably for security reasons.
Kim Jong Un
traveled using his father's favored private train. According to a 2009 report in the South Korean press, the train consists of around 90 armored carriages, with two separate trains traveling ahead and behind it to handle security. Due to its weight, it moves slowly - its average speed is reported to be just 37 miles per hour - but inside, it is relatively hi-tech and luxurious.
One Russian official who traveled with Kim Jong Il on the train to Moscow in 2001 said that live lobster and other delicacies were regularly sent to the train as it traveled. Kim Jong Un has already used the train to travel domestically: In video from 2015, Kim Jong Un was shown sitting in a stark white conference room on board with a laptop in the background.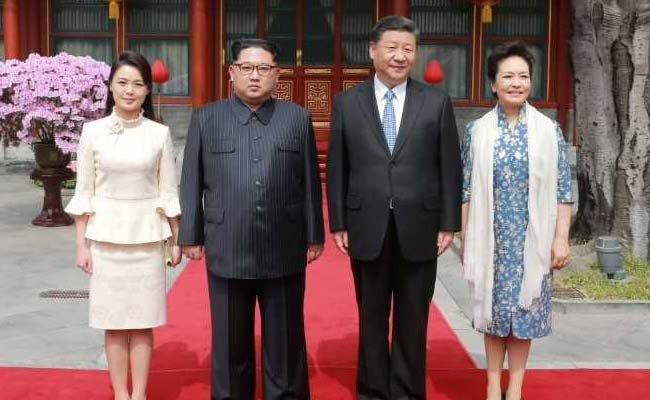 After the 2000 trip to Beijing, Kim Jong Il went on many other trips abroad. Almost all were to China, except for journeys to Russia in 2001 and 2011. He used the armored train for these journeys exclusively - his former bodyguard later told South Korean media that he was scared of flying.
Of the Kims, North Korean founder Kim Il Sung traveled most widely while he was the national leader. His longest trip came in 1984, when he used an armored train to travel through the Soviet Union and visit Eastern European countries - his son, Kim Jong Il, is believed to have accompanied him for at least some of that trip, likely traveling under an assumed name.
Since taking power in 2011, Kim Jong Un had remained in North Korea and has overseen a number of reported purges, even ordering the execution of his own uncle, Jang Song Thaek, in 2013.
North Korea expert Van Jackson suggested a trip outside the country could now show the young leader had gained confidence. "If Kim were in Beijing, it would be a strong indication that he believed he's successfully coup-proofed the regime for now," wrote Jackson, a former Pentagon official who now teaches at Victoria University in New Zealand, ahead of the confirmation that Kim had indeed visited China.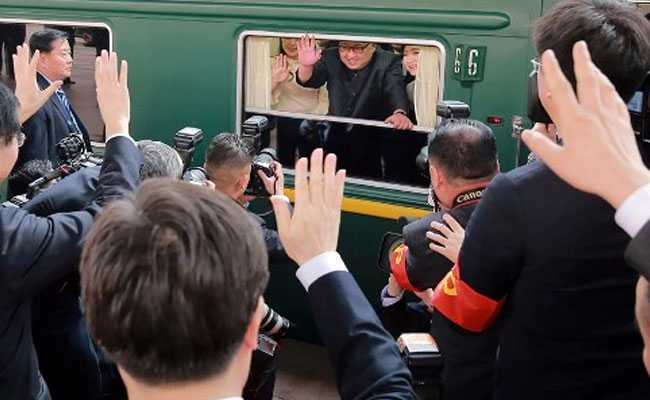 If Kim Jong Un keeps following the blueprint of his father, this will be only the first of a number of foreign journeys. Kim is already scheduled to visit the Korean Peninsula's de-militarized zone in late April to talk with South Korean President Moon Jae-in. He has also offered to meet with President Donald Trump, though the location of that proposed summit has not been confirmed: a number of foreign locations, including China, Mongolia and even Sweden have been suggested.
As surprising as Kim's visit to Beijing was in the short term, it fit into an established North Korean tradition. That will be something for American leaders and others to consider about Kim Jong Un in the future: He may be a millennial, but there are some Kim family traditions he wants to uphold.
(Adam Taylor writes about foreign affairs for The Washington Post. Originally from London, he studied at the University of Manchester and Columbia University.)
Disclaimer: The opinions expressed within this article are the personal opinions of the author. The facts and opinions appearing in the article do not reflect the views of NDTV and NDTV does not assume any responsibility or liability for the same.
(Except for the headline, this story has not been edited by NDTV staff and is published from a syndicated feed.)