"Let me tell Sikhs, Hindus, Tamils," the Labour party candidate Sadiq Khan declared at a hustings in central London recently, "your gold will be safe if I am your mayor".
It was a curious comment from the front runner for the most powerful directly-elected post in British politics - Londoners vote for their mayor on Thursday, May 5. And it's a sign of how keenly, and crudely, the city's large South Asian community is being courted.
Sadiq Khan is the son of Pakistani migrants. His father was a bus driver. He was brought up, and continues to live, in Tooting, one of the less fashionable districts of south London, best known for the remarkable array of South Indian eating places on its high street. London is at root a Labour city, and although it's had a Conservative mayor for the past eight years - the maverick Boris Johnson - the smart money is on Labour retaking the post.
But the battle for the Indian vote is being fought with vigour. The Conservative candidate for London mayor, Zac Goldsmith, is Sadiq Khan's polar opposite in just about every way. He was educated at the elite Eton College (where David Cameron and Boris Johnson were also pupils) and, as the son of the billionaire tycoon Sir James Goldsmith, is one of the richest of Britain's Members of Parliament.
He also has a Pakistan connection - Zac's sister, Jemima Goldsmith, used to be married to the cricketer-turned-politician Imran Khan, and although they divorced in 2004, Imran Khan continues to stay with the Goldsmith family during his visits to the British capital.
Zac Goldsmith's campaign has put out election leaflets targeted at different South Asian communities. One aimed at Tamils seeks to portray Sadiq Khan as a gold-snatcher, declaring, "His Party SUPPORTS A WEALTH TAX on family jewelry".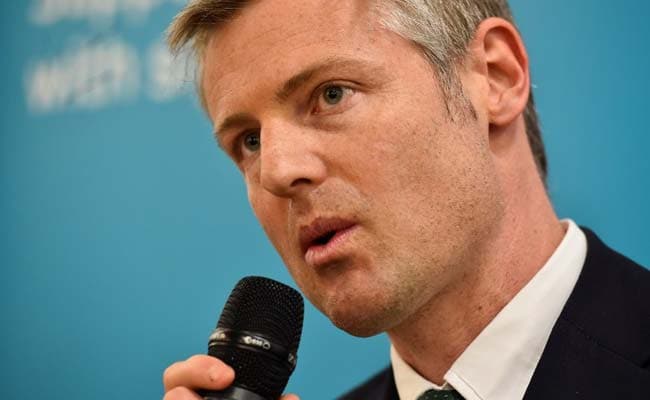 The Mayor of London, of course, has no powers to levy a wealth tax. But Sadiq Khan was so rattled that he's gone out of his way to declare that he has no desire to part London Asians from their gold bangles and ingots.
The Conservative campaign also sent out letters aimed at Gujaratis - who account for almost half of the 1.5 million British Indian community - but seems to have been indiscriminate in compiling the mailing list. Thousands of London voters with Indian surnames but no connection at all to Gujarat have been puzzled to receive a letter proclaiming that "London's Gujarati community has contributed immeasurably to our city's vibrancy and vitality". It prompted the hashtag #notallbrownpeoplearethesame.
The election appeal to London's Gujaratis implied that even if a Labour mayor didn't bring in punitive taxes, he would so weaken the local police force that anyone could come round and grab your gold. "I recognise that far too often Gujarati households are targeted for burglary due to families owning gold and valuable family heirlooms ...', Zac Goldsmith wrote. 'As Mayor I will ensure that the Metropolitan police keeps you, your family and your homes secure.'
On top of all this, Prime Minister David Cameron has written to the Indian diaspora seeking support for Goldsmith and declaring that: "The British Indian community makes London great". And as evidence of why the Conservatives deserve British Indian votes, he cited the welcome given last year at Wembley and elsewhere to Narendra Modi, the government's endorsement of India's membership of the UN Security Council and Mr Cameron's own visit to the Golden Temple in Amritsar. Not the sort of issues that normally feature in a mayoral election contest.
This targetting of the South Asian electorate has been criticized by some recipients of these mailshots as patronizing and perpetuating racial stereotypes. But it's also a sign of changing political loyalties.
Once, most British Asians voted Labour, the party which was seen as more committed to equal opportunities and more welcoming to non-whites. That link has weakened. While most voters of Pakistani and Bangladeshi descent still tend to vote Labour, the more prosperous Indian community is increasingly attracted to the Conservatives. 20 years ago, more than three-quarters of British Indians identified with the Labour party - now that figure has fallen to under half.
Labour's Sadiq Khan has also been struggling with another line of Conservative attack - that he has in the past shared a platform with Muslim extremists. Zac Goldsmith says he's not accusing his opponent of extremism, simply questioning his judgement. But it puts the spotlight on the Labour candidate's religious identity - it would be hard to imagine any non-Muslim facing that sort of scrutiny.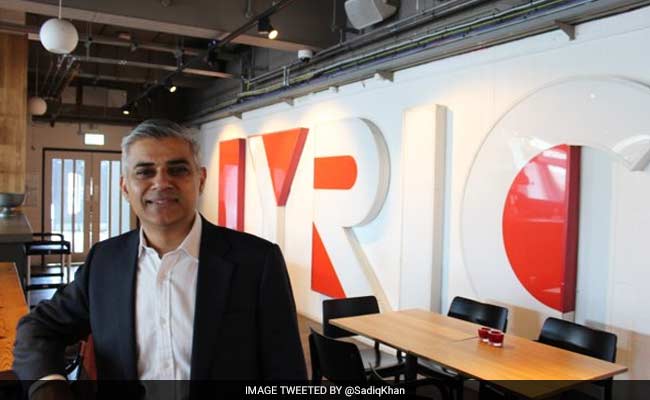 Sadiq Khan has responded by suggesting that his rival - because of his wealth and referencing of Islam in his campaign - is following in the political footsteps of America's Donald Trump. Zac Goldsmith - a quiet, courteous and self-effacing politician, even if his campaign managers don't share those traits - is about as different from Trump as you could imagine.
The contest for London Mayor has made both sides say things that, on reflection, they may regret.
(Andrew Whitehead, a former BBC Delhi correspondent, is an honorary professor at the University of Nottingham and at Queen Mary, University of London.)
Disclaimer: The opinions expressed within this article are the personal opinions of the author. The facts and opinions appearing in the article do not reflect the views of NDTV and NDTV does not assume any responsibility or liability for the same.
Get the latest election news, live updates and election schedule for Lok Sabha Elections 2019 on ndtv.com/elections. Like us on Facebook or follow us on Twitter and Instagram for updates from each of the 543 parliamentary seats for the 2019 Indian general elections.