#TalibaniRamdev trended at the Numero Uno spot on social media, as BJP acolyte and self-styled spiritual guru Baba Ramdev made a deliberately provocative call for violent action in Rohtak, Haryana. Reminiscent of the brutal Jihadi John of ISIS, Ramdev did not mince words: "If there was no law, would have beheaded lakhs". What caused this hate-filled instigation against among others, the minority community in India? His inflammatory outpouring was prompted by the new call to establish one's patriotic credentials: Will you say "Bharat Mata Ki Jai" or not?
Not surprisingly, the enterprising business baron of Patanjali products (reports indicate that its advertising expenditure dwarfs those of western multinational FMCG firms that were the erstwhile big-ticket spenders) was speaking at an RSS event. RSS chief Mohan Bhagwat's muscular call to make impressionable young university students proclaim "Bharat Mata Ki Jai" to understand cultural nationalism is rising into an ear-splitting crescendo. Petty parochialism is being mischievously magnified as passionate patriotism. And intolerance and intimidation is the new mantra to silence dissenting opinions and divergent thoughts. At peril is India's democracy itself. The dirty right with its communal project is flexing its biceps. Ramdev is another manifestation of it. Kailash Vijayvargia, Ram Madhav, Ram Shankar Katheria etc. have all been part of the vociferous vehemence of the Sangh Parivaar. The tribe is increasing.
In a typical Kafkaesque turnaround, Mohan Bhagwat did a U-turn, stating that "Bharat Mata Ki Jai" cannot be compulsorily enforced. Such orchestrated confusion keeps the ongoing debate simmering; it grabs the susceptible. Interestingly, the BJP had by then with prodigious alacrity adopted the nationalism debate formally in its political resolution at its national executive meeting. Jaitley, in fact, said with unambiguous triumphalism that "BJP had won the first round." So nationalism is indeed like a competitive tournament for the BJP, where the opponent has to be mercilessly vanquished. The thought is scary though. After all, fascists believe they are insurmountable. And always right.
Asaduddin Owaisi, attempting to create his own political constituency in the polarized debate triggered by Bhagwat, has been gleefully fishing in troubled waters. The RSS and BJP have made their resolution to play their traditional strategy of religious fundamentalism quite apparent. Anyone who continues to believe in Modi's shibboleth of development is not just being naive, but exceedingly ignorant of ground realities. This is just the beginning of more divisiveness; it suits a party obsessed with its majoritarian philosophy.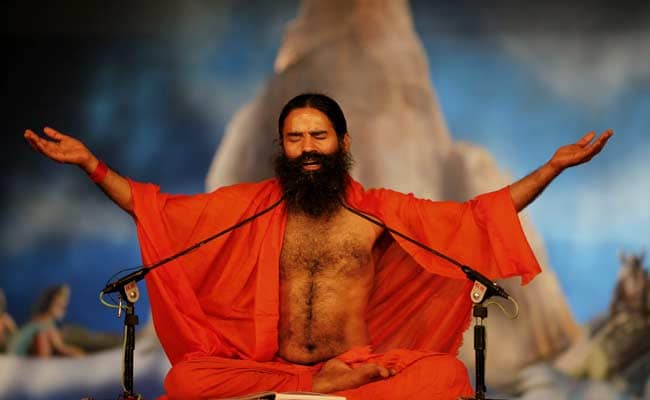 In the merchant banking universe, the term "creeping acquisition" refers to a gradual takeover of corporate equity without attracting apparent public attention or the regulatory mechanism. The BJP's ideological mentors and political compass, the RSS, has followed similar principles to assimilate and absorb its relatively fledgling offspring, formerly known as the Jana Sangh. Discerning observers will have noticed how the RSS, once considered a mere avuncular guardian of the BJP apropos its ostensibly social and cultural charitable complexion, has now become de rigueur in any political conversation. On TV debates, there is brazen lopsidedness, as both RSS and BJP spokespersons arrive as an inseparable duo, their confidence ballooning as they know that their viewpoint will be aggressively buttressed by the other. TV shapes public opinion. The arithmetic of talking heads gets skewed in favor of the Sangh Parivaar.
I remember many moons ago, RSS observations on BJP politics was considered a borderline infringement; questions were raised about its subterranean influence, and why it violated its committed written principles. Sure, the RSS always has had considerable influence on the BJP, but since May 2014, it has taken on an altogether new avatar. The pretensions of being the philosophical Guru have been dropped; it wants operational control to disseminate information, shape political strategy, direct economic policies and monitor campus behavior. Nationalism suits them tremendously, as it is an emotive subject that crosses all perceived human barriers.
When Mohan Bhagwat was given the official state broadcaster Doordarshan to propagate his worldly views in 2014, Prime Minister Narendra Modi had explicitly sent a message to the 125 crore people of India that Nagpur would dictate India's political future. The RSS has since intensified its tight stranglehold on the BJP government; Modi and his illustrious cabinet actually made formal presentations on their ministry's performance to this unelected body.
What started with the sudden swooping on "anti-national" students like Kanhaiya Kumar on the JNU campus is now assuming menacing proportions. No one in the saffron brigade wants to give the "Bharat Mata Ki Jai" controversy even a momentary break. Maharashtra Chief Minister Devendra Fadnavis delved into it with methodical accuracy - anti-nationals should peregrinate to foreign lands, he indicated. Just like Giriraj Singh did earlier. Usually the destination insinuated at is our inimical neighbor, Pakistan. RSS/BJP spokespersons on TV debates intermittently but surely brand dissenting voices as "Pakistani agents" "
desh-drohis
" etc.
The BJP has, true to its characteristic behavior, refused to condemn Ramdev, because the latter is contributing liberally to their Hindutva agenda of promoting aggressive cultural nationalism. One that threatens to overwhelm India's otherwise secular, liberal, progressive understanding of the term, one that is consistent with the Indian Constitution. How can they take any action against the yoga guru when they have provided him with VIP Z-category security? Don't forget, the cerebral Arun Jaitley had compared Ramdev to the personification of non-violence, Mahatma Gandhi. Of course, the BJP in the interim has lodged a police complaint against a journalist who mocked Modi with tweeting a morphed image.
This, ladies and gentlemen, is the Age of the Pseudo-Nationalists in an illiberal democracy. There are difficult days ahead.
(Sanjay Jha is the National Spokesperson of the Indian National Congress party. He is co-author of the bestseller 'The Superstar Syndrome'. Mr. Jha is a former banker, and also a leading Management Consultant in training.)
Disclaimer: The opinions expressed within this article are the personal opinions of the author. The facts and opinions appearing in the article do not reflect the views of NDTV and NDTV does not assume any responsibility or liability for the same.