Judging by the vocal denunciation of Haryana Chief Minister Manohar Lal Khattar by a section of the media posing loaded questions like "When will Khattar quit?" - as if his exit is certain - it would appear that Gurmeet Ram Rahim Singh is less of a criminal than Mr Khattar. "Off with his head!" is a cry peculiar to the Indian media whenever any disturbance or tragedy happens. To that extent, the war cry for the Haryana Chief Minister's scalp is not surprising. By indicating his head won't roll at least for now, the BJP has ensured the shouting brigade feels additionally encouraged.
There is no doubt that grave administrative lapses have happened in dealing with the situation in the aftermath of the CBI court verdict convicting the megalomaniac and self-styled Baba of Dera Sacha Sauda. Further, given his cult following, this should have been anticipated. But armchair critics clearly have no idea how difficult it is for the police to stop such congregations. It is even more difficult to remove determined crowds once they have assemble without resorting to brute force. In all fairness, it must be said that the repeated orders of the court were like utterances in fairyland, which the police could not have executed without killing a few hundred people on the eve of judgment day.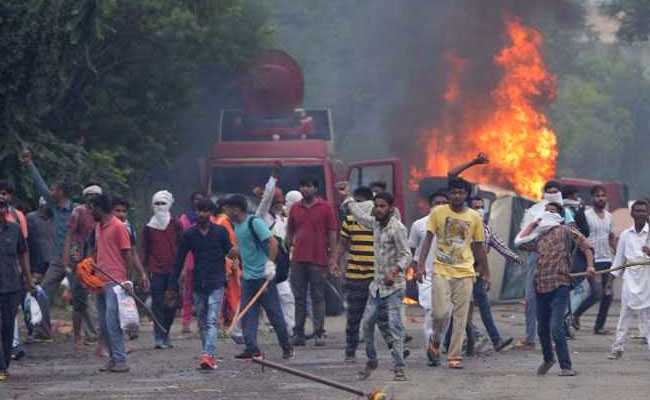 When a semblance of sanity returns and recriminations from all sides die down, it may be possible to draft a code of Standard Operating Procedure (SOP) to deal with such events in future, for incidents of this nature are certain to recur. Arguably, security forces could have tried to stop the convergence of such large numbers in a relatively small park just outside the court premises in Panchkula. But in the absence of water-tight barricades, would it have been possible to check and detain thousands of Dera followers gathering outside the court over several days?
There is no doubt that Dera followers came ready to indulge in violence if the verdict went against their belief. In such situations, security forces can act only post-facto because a court's verdict cannot be forecast in advance. Had it gone in Gurmeet Singh's favour and he been acquitted, his supporters would presumably have distributed sweets, broken into a
bhangra
and happily gone home. In a jurisprudence based on the belief of innocence till proven guilty, the administration cannot apprehend followers on the assumption that their "guru" would be convicted and packed off to jail.
Similar crowd congregations have happened in India many times before and the consequences have almost always been unhappy. But since the British in Jallianwala Bagh, no force in India has fired upon a large assembly sitting peacefully on the lawns. Was there any other way to disperse the huge crowd last Friday? Armchair critics continue to cite Section 144 CrPC, prohibiting the assembly of four or more persons, which had been promulgated there. Incidentally, this order is permanently in place in Central Delhi including India Gate and the vicinity of Parliament House. But any resident of Delhi would aver that the restriction is observed more in the violation.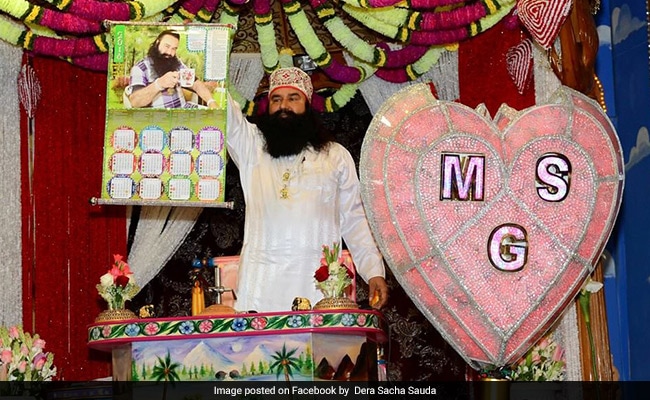 Many may also recall the mass congregation of farmers on the vista of India Gate in 1989, responding to a call by their late leader, Mahendra Singh Tikait. The hardy farmers squatted for over a week, several died of heatstroke (their bodies were kept for display on slabs of ice), while the rest happily defecated in the open. Eventually, the government of the day negotiated and persuaded them to vacate Delhi's green lung. The police have since banned congregations at India Gate and diverted protestors to Jantar Mantar. But could the crowds that assembled during the Jan Lokpal agitation be stopped? For that matter, didn't Delhi Police have to fight a pitched battle with young protestors following the gruesome rape-murder of Nirbhaya? All this happened in defiance of Sec 144. And it's no point saying that the agitated Delhi youth represented a moral cause while Gurmeet Singh's followers were supporting a criminal. To his blind devotees, howsoever misguided, he is an incarnation of God and they had assembled to stand by him in his hour of trial. That they went berserk is a measure of our warped value system which accords pride of place to self-styled godmen, regardless of their criminality. The case of Asaram Bapu and the demented man who led more than hundred of his followers to death at a makeshift commune near Mathura, convincing them he could win a war against the Indian state in the name of Subhas Chandra Bose are recent cases in point.
Allegations of political complicity have been raised by many critics with regard to the Panchkula tragedy. Although the Dera chief is widely known to barter the vote bank he commands, he is also said to be a political weathercock, switching from one party to another by shrewdly assessing the public mood. Besides, it defies logic and common sense to suggest that a popularly elected government would knowingly risk wanton violence and offend the majority of voters only to appease a bunch of rowdy cult members. There may have been a failure of anticipation, but to believe that the authorities deliberately overlooked the inherent dangers beats reason. Also, to regard the court's sermons as infallible is a grave fallacy. The threat to dismiss the Haryana DGP was a clear case of judicial over-reach, although it was within its right to alert the government to the dangers of a large and potentially unmanageable assembly. Would the courts have been accountable if a few hundred had died as a result of strongarm police measures to evict them?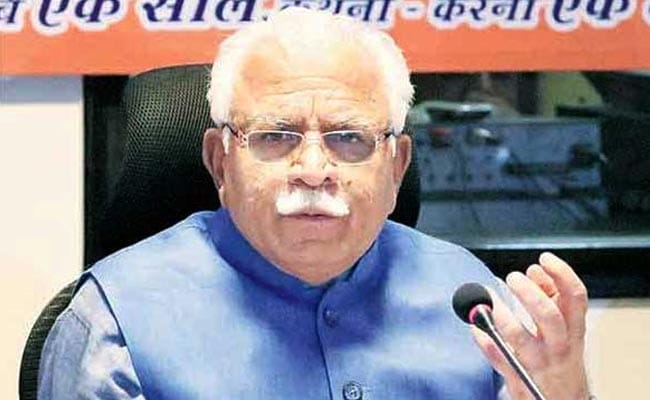 Chief Minister Khattar may not be the most experienced political leader in the country - in fact, he has not held an administrative position earlier; but in India, the system is run collectively by politicians, bureaucrats and the police, and they are well-trained to handle such crises. In fact because he comes without baggage, ML Khattar is still regarded as honest and sincere, incapable of petty intrigue. He was nowhere in the reckoning to become Haryana Chief Minister as even his party was not expected to win the polls. So to suggest that he was beholden to the Dera for the office he holds is a preposterous piece of journalistic fiction.
Once Gurmeet Singh is put safely behind bars for a long him and his malevolent Dera dismantled, we can hope that such events can be contained and dealt with a heavy hand in future.
(Dr. Chandan Mitra is a journalist, currently Editor of The Pioneer Group of Publications. He is also former BJP MP, Rajya Sabha.)
Disclaimer: The opinions expressed within this article are the personal opinions of the author. The facts and opinions appearing in the article do not reflect the views of NDTV and NDTV does not assume any responsibility or liability for the same.